Observatory Tour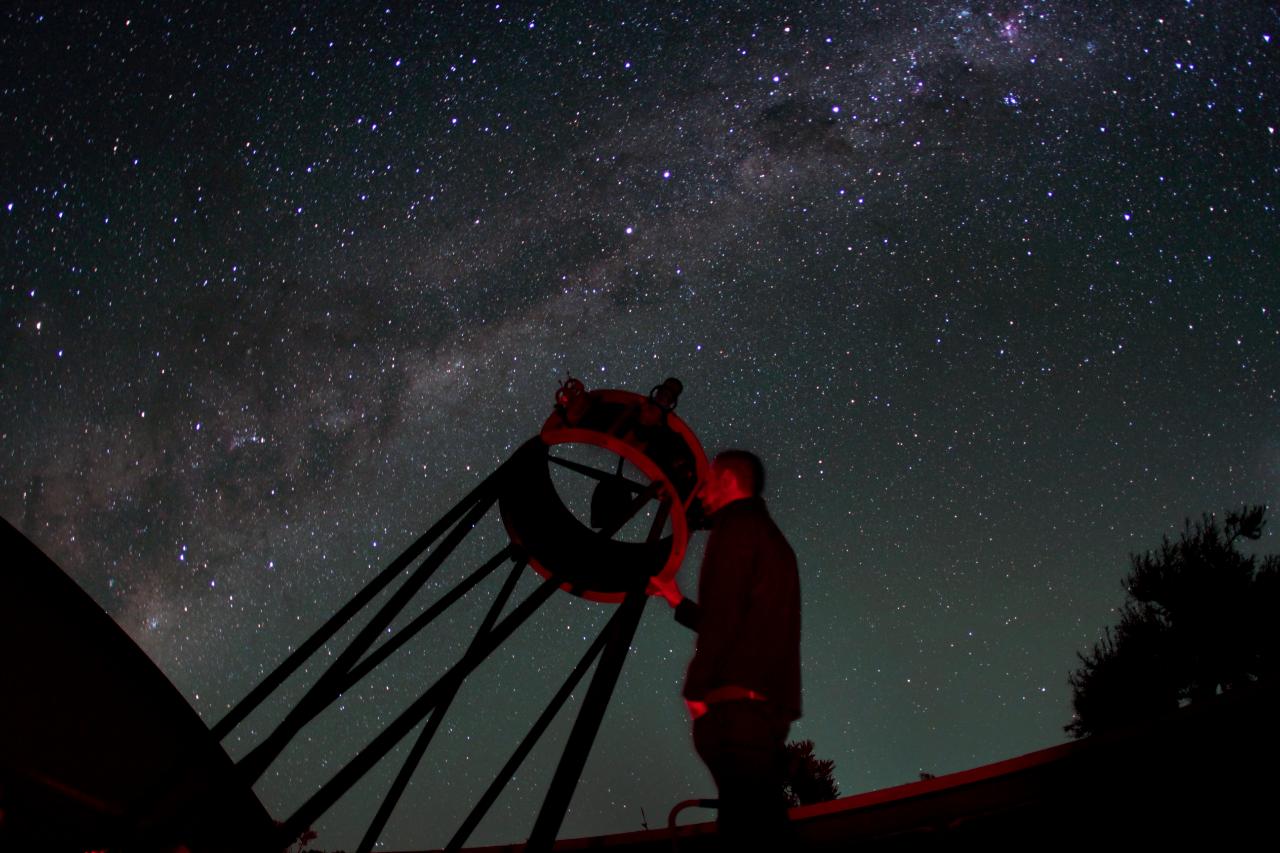 Dauer: 2 Stunden (ca.)
Ort: Gingin, Western Australia
Produkt-Code: NV
Embark on a captivating journey through the mysteries of the cosmos with the observatory tours at the Gravity Discovery Centre. Nestled under dark, pristine skies, the Gravity Discovery Centre & Observatory offers an unparalleled opportunity to explore the wonders of the universe. Guided by seasoned astronomers, visitors are treated to a mesmerizing tour of celestial bodies, distant galaxies, and cosmic phenomena. Our 5 large telescopes unveil the secrets of the night sky, while engaging explanations demystify complex astronomical concepts. Whether you're a seasoned stargazer or new to the wonders of space, the observatory tours at the Gravity Discovery Centre promise an unforgettable adventure that expands horizons and ignites a passion for the infinite realm above. The tour includes a 30 minute presentation, a laser tour to showcase constellations, followed by stargazing.

Stargazing visits are held regardless of the weather. If viewing through the telescopes is not possible, due to inclement weather, a fun and informative session will be held in the GDC Theatre and a cloudy night pass will be issued (freereturn).
The Gravity Café will be open until half an hour before your session starts and dinner bookings are preferred but not essential.