Southern Ocean Adventure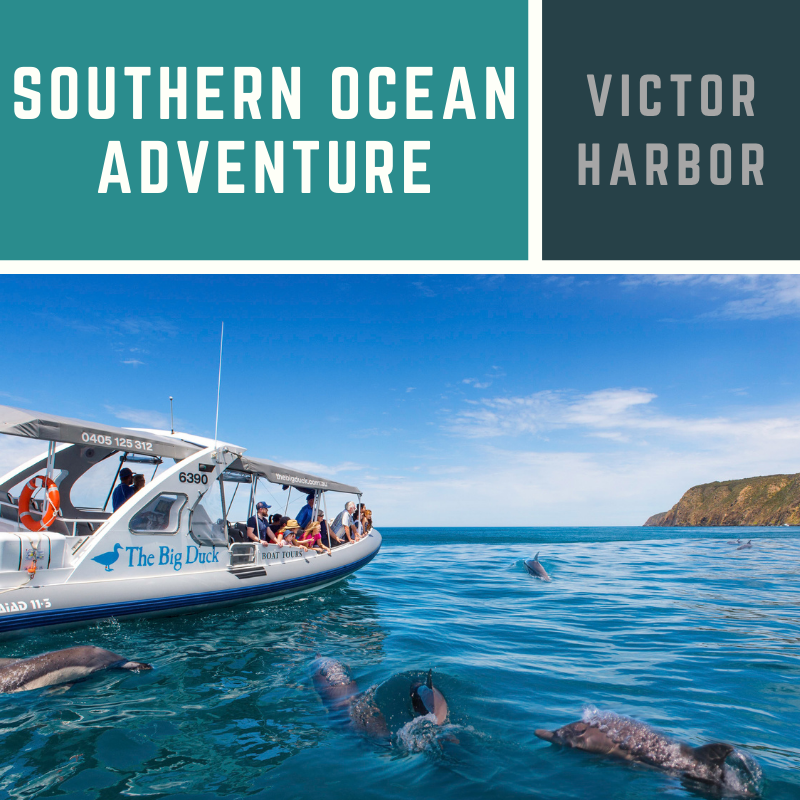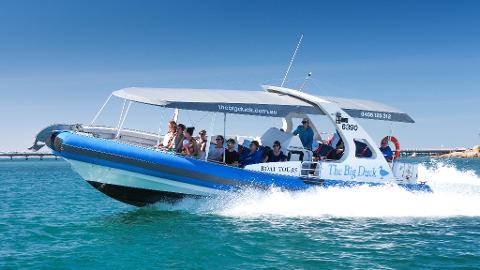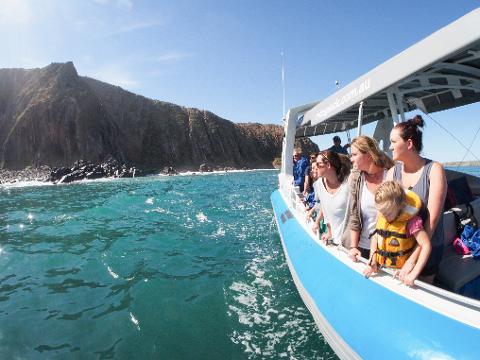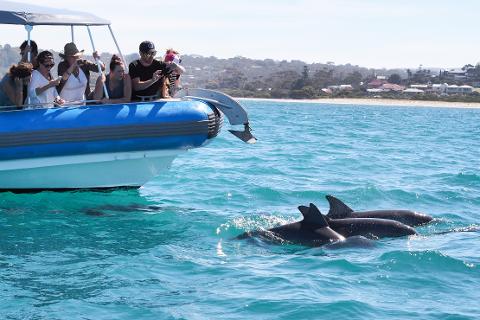 Durata: 90 Minuti (circa)
Luogo: Victor Harbor, SA
Codice prodotto: SOA
SOUTHERN OCEAN ADVENTURE – Victor Harbor
Breathtaking 90-minute tour departing from the iconic Granite Island Causeway, Victor Harbor. Board our specially designed ocean craft 'Kondoli' – 12.5m NAIAD Rigid-Hulled Inflatable Boat & cruise between the mainland and the northern side of Granite Island, affording spectacular views of both the Victor Harbor shoreline and boulder stacked Granite Island.
Seal Rock/Island is our first stop, where Long Nosed Fur Seals and Australian Sea Lions bask between rocky outcrops in the sun or can be found pondering around fishing and swimming about.
We continue our Southern Ocean journey; on past the huge granite boulders of Wright Island and the Bluff, keeping a careful eye through Shark Alley - where your knowledgeable Skipper & Guide interpret local whaling history & cultural dreaming landmarks of the area.
Pushing on past the western side of the Bluff, you begin to get a scope for the rugged coastal landscape inspiring to observe from the water. West Island Conservation Park, complete with a lonely stone research hut and another colony of seals and sea lions can be found basking on the rocks and swimming in the shallows. Seabirds abound in this remote area and often pods of Common and Bottlenose Dolphins can be spotted playing or feeding.
The Big Duck heads further west past the darkly, spectacular, towering sea cliffs of Kings Beach and Waitpinga before turning around and heading back to the Granite Island Causeway. Cruising throughout the Encounter Marine Park, the scenery, marine wildlife, and exhilarating ride aboard 'The Big Duck' RHIB is a journey to remember!
Throughout the cooler wintery months (July – September) we are blessed with the yearly migration of Southern Right & Humpback Whales. Humpbacks are regularly seen in the beginning and conclusion of the season; where Southern Rights court, mate, birth and nurse their calves in the bay! Making our winter season an additional delight, despite the cooler conditions. We alter our itinerary through the Whale season to search in known locations and take in whale watching as these majestic mammals bask in our relatively warm waters of Encounter Bay.