Kite Foiling Lessons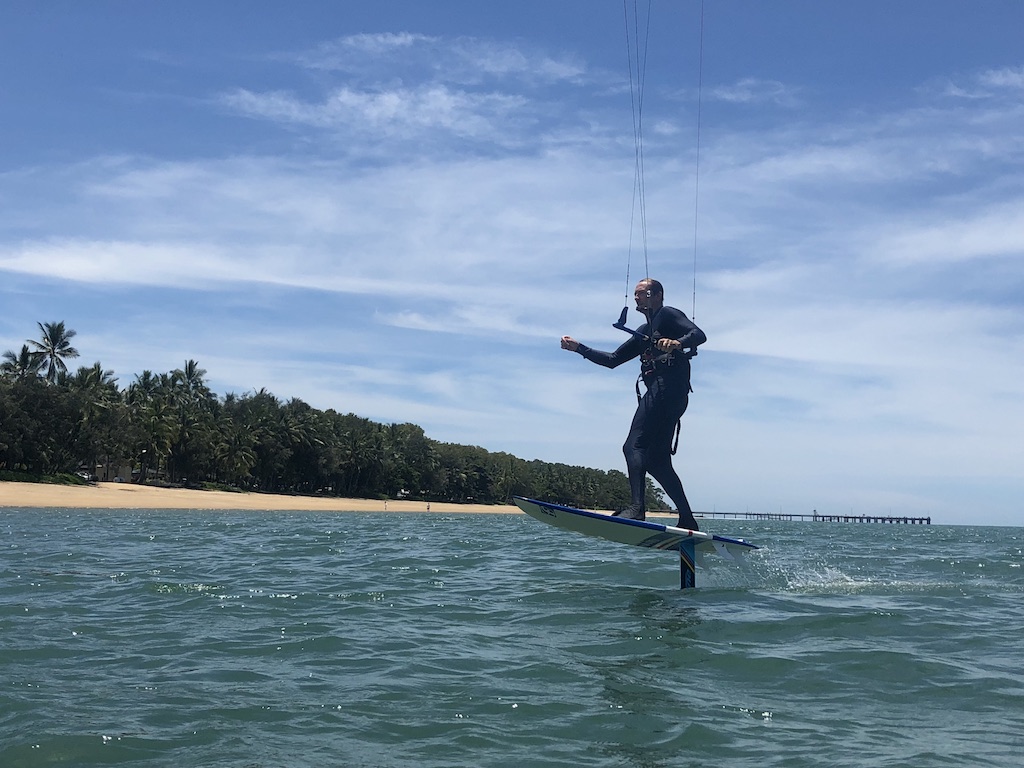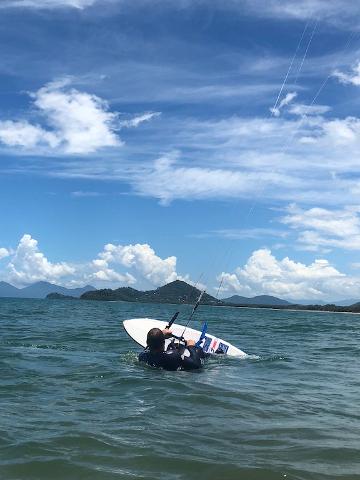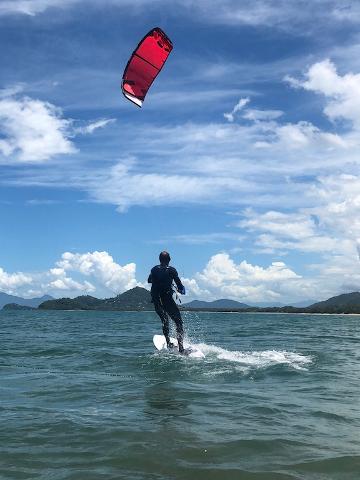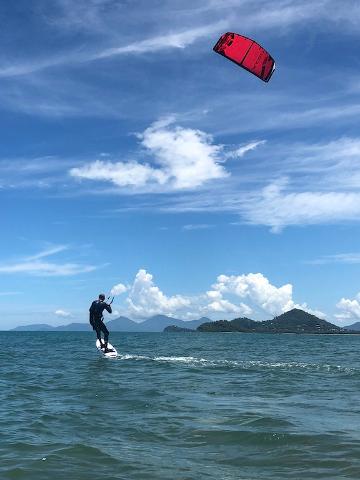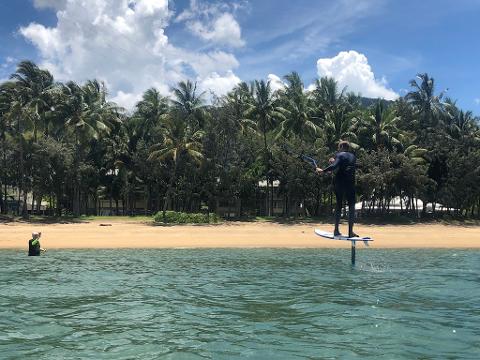 Duration: 2 Hours (approx.)
Location: Palm Cove, QLD
Product code: foil1
Kite Foiling Lessons
Wanting to learn kite foiling, but just not too sure where to start? Here at Kiteboarding Cairns, we have been riding foil boards since the beginning. We have come up with a program using the latest user friendly equipment on the market.
Minimum level of kiteboarding
To get the most out of your kite foil lessons, we recommend that you are comfortable going upwind and can do small controlled jumps. Kite control can be one of the tricky parts of learning to kite foil.
What we provide
· Kites
· 3 stage mast foil boards
· Safety equipment
· Radio helmets
· We even get our small boat out from time to time for the first stages of learning.
About Kite foiling
Foiling is definitely the biggest thing happening in the kiteboard world at the moment. The feeling off effortlessly gliding across the water, with only the sound of the wind in your ears is like no other feeling any kiteboarder has ever experienced before. The initial stages can be a little challenging and take a bit of perseverance, but once up and riding, it is such a massive advantage to have. All of a sudden those days of rocking up to the beach and being disappointed because the wind is too light, are gone. You can foil in as little as 8 knots of wind, even with your 10m "go to" tube kite
Price: $240 per lesson
Students: 1 instructor 1 student