Adventure Balloon Flight Geelong - 2 people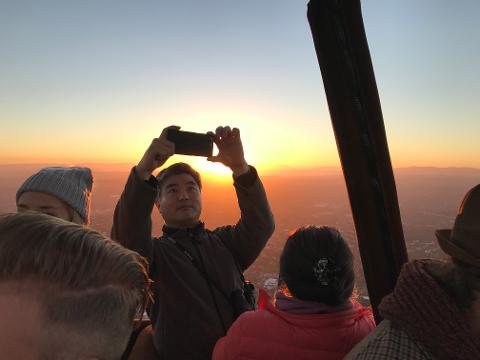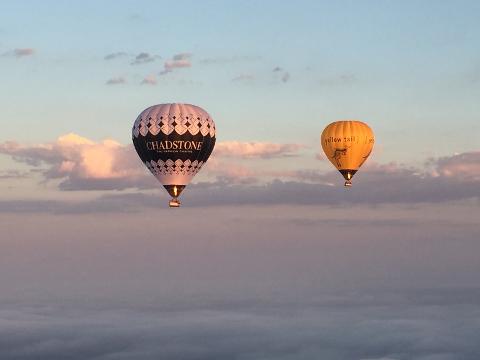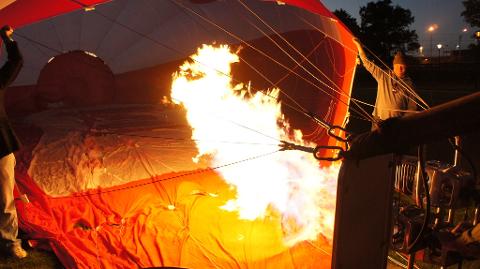 Duration: 4 Hours (approx.)
Location: Geelong, Victoria
Product code: BF - GE- RB
In the Summer of 2017 and 2018, we started operations in Geelong a few times a week, weather permitting. Enjoy the spectacular views from a balloon basket and experience this ancient sport in the Geelong area. We now fly regularly and plan to continue! Depending on the wind direction, we shall choose launch locations that keep us away from the bay and Avalon Airport, but trying at the same time to give you the best views at Sunrise that the day can offer. With arrangements now with the City of Geelong, on some days we even take off from the city parks themselves and this not only allows great views of the city but also of the bay and the Bellarine Peninsula. Flights are at sunrise so we meet early, normally one and a half hours before the sun comes up. In Summer this is as early as 04:30 a.m and in Winter 06:30. This early time allows us the best views in the early morning light and it also allows us to fly when the winds are light, which is ideal for ballooning.
We meet opposite the Novotel Hotel on the Waterfront, where you can easily park your cars. From here you will jump into our vehicles, which will drive you to the chosen launch site for that day. The inflation of a balloon will take approximately half an hour and passengers are welcome to help us with easy tasks, making the experience very interesting for those passengers who enjoy a bit of activity. Once ready, we will take off and fly for approximately one hour using the winds to navigate directions to a good landing site. The pilot will fly at different heights, sometimes low and slow, at other times nice and high to get the views and no, you WILL NOT feel height sick...trust us on that one. Ballooning is a gentle sport and, funnily enough, you do not have the feeling of depth which is what makes people scared of heights. It is extremely, extremely unusual for anybody to be nervous during a flight...it is more like "I don't know what I was worried about!!" kind of feeling.
After we have landed, we pack the equipment away and drive you back to our original meeting point where many passengers chose to stay for a lovely (optional) breakfast.