Bike and Brew for two - Guided bike tour of Perth foreshores and micro breweries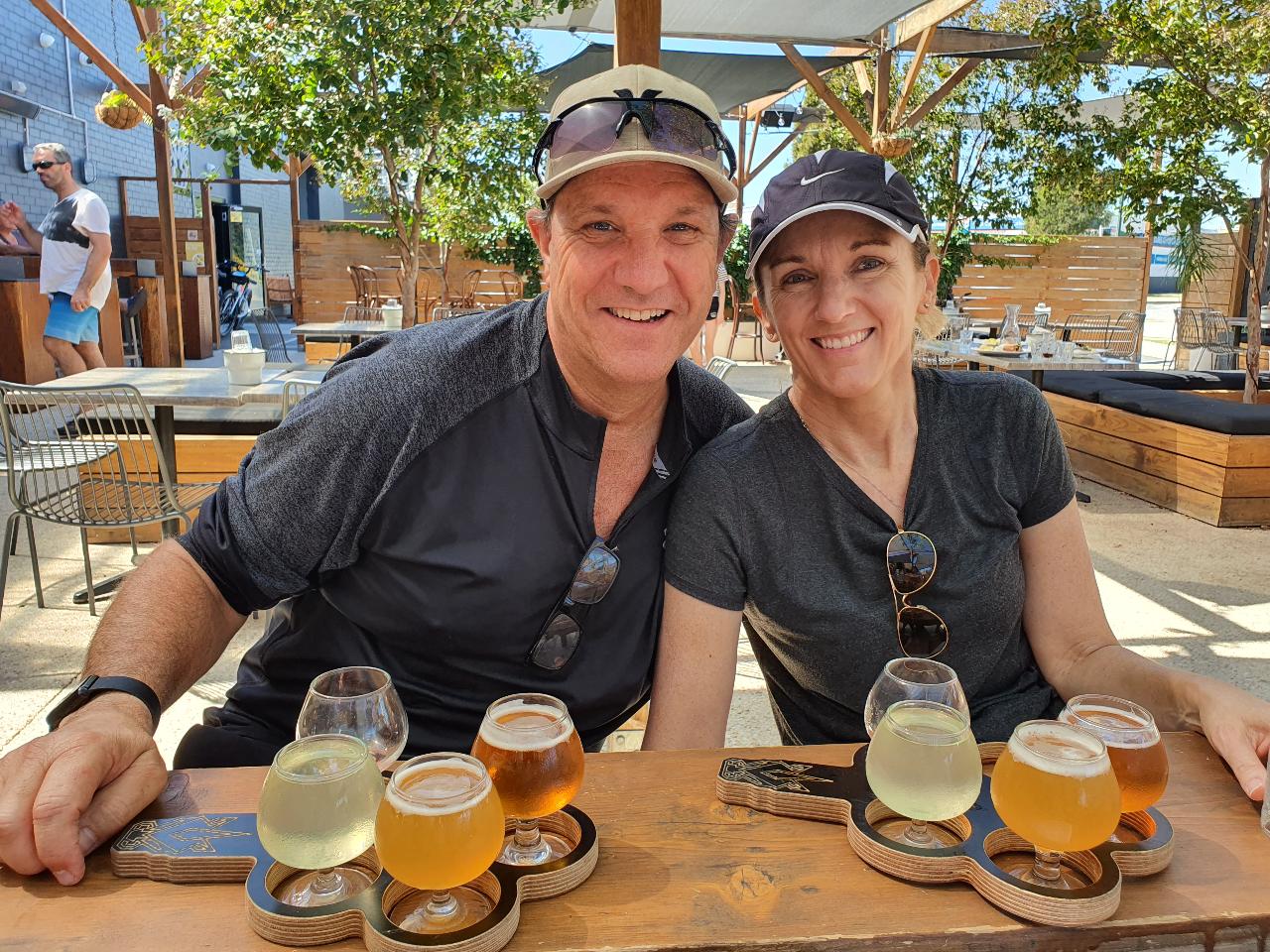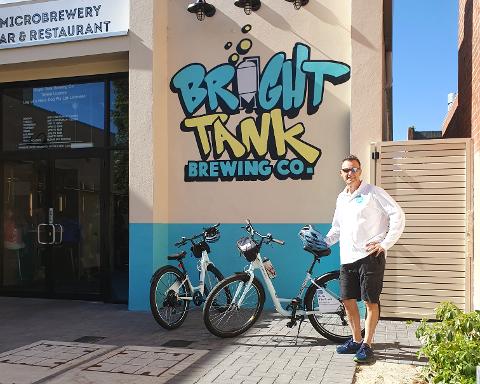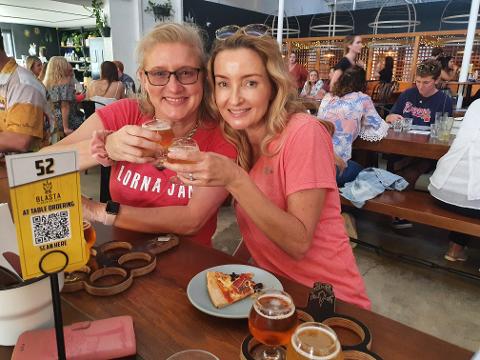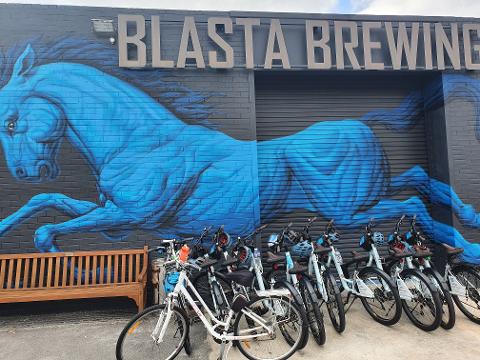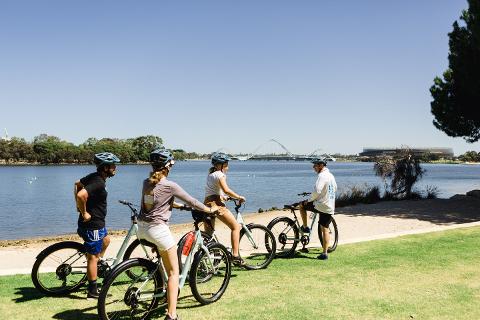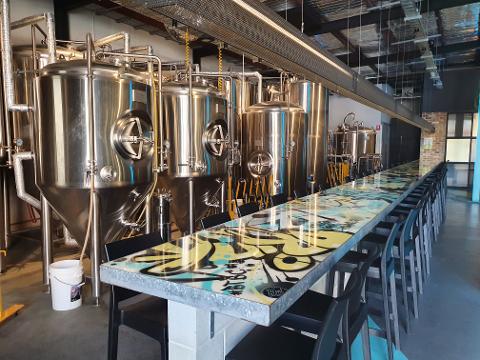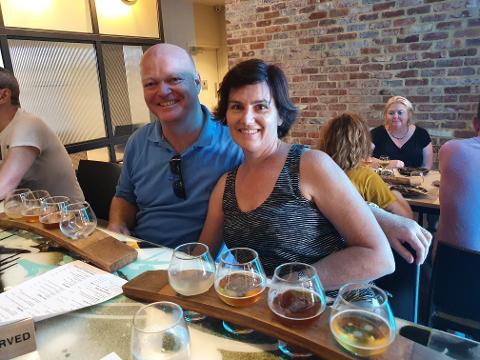 Duration: 4 Hours (approx.)
Location: South Perth, WA
Product code: BEP9
Craft brewing has exploded over the last few years in Perth, with a number of new hot spots opening up along the Swan River, each offering a variety of options for beer lovers. On this Bike and Brew guided bike tour enjoy the magnificent views along Perth's river foreshores plus visit some of these wonderful craft breweries.
We start our tour on the South Perth foreshore heading towards the causeway. Our first brewery stop and tasting is Blasta Brewing Co. This large and impress micro brewery has an urban feel with a beautiful beer garden. The beers change regularly but are imaginative and delicious. Names like Rampant Raspberry, Tangerine Dreams and Grimster Pale Ale make your mouth water and they do live up to their reputation.
We enjoy a paddle here and taste several different beers or ciders. Otherwise you can order a soft drink if you wish.
Back on our bike we journey past "The Camfield", Australia's largest pub which can boast about its large microbrewery on site,175 beer taps, 4 great sitting areas all in a magnificent setting. We do not taste any beers here.
We then continue and cross the new Matagarup bridge in front of the photogenic Optus stadium.
We ride through Claisebrook Cove and weave our way into East Perth to find one of Perth's newest microbreweries "The Bright Tank". With a great and fresh range of beers it is a fun half way stop with another tasting paddle to explore. Here we select a interesting range of beers, ales or ciders for your paddle. Before jumping back on our bikes select a 2 cans each from their normal range to enjoy when you get back home.
## Please note that we intend to visit these Breweries but at times these venues are booked out or closed. As such we will have an alternate plan.##
We then head back via the causeway before finishing the tour at our start point. After the tour finishes you can walk across the road to the newly refurbished Windsor Hotel where Ogdens Brewery is providing freshly brewed, delicious craft beers' made on-premise. (There are no tastings provided here).
So don't feel guilty about a few small beers, we will work the calories off during the ride.
Ride Rating – EASY

The Bike and Brew Tour is great fun for 18 years and above, and for all levels of cyclists and non-cyclists alike.
Whether you are a tourist, traveling for work or lifelong resident this is a fun way to explore Perth.
Approximately 18km Ride

What is included?
At Blasta Brewery a tasting paddle of beers-ciders or a soft drink.
At The Bright Tank a tasting paddle of beers-ciders or a soft drink.
Light snacks like hots chips may also be provided depending on the venues ability to serve.
4 cans per booking to take home (these cannot be drunk while on tour)
Your beautiful blue bike with fat tyres and helmet are included in the tour price. Also you will have a knowledgeable guide with you who is trained to keep you safe and show and provide you interesting information. The guide also carries a first aid kit for your safety.
Note: There is no additional alcohol or food provided free on the tour. All extras are purchased by yourself but no further alcohol can be consumed on tour.
What to wear and bring!
You need to bring your own weather protection clothing and sunscreen
Bring a full water bottle
Money for your beers and a snack should you want extra.
Toilets
There are many public toilets along our route, so just ask the guide if you need to use the "loo".
Starting and finishing Point
We meet at South Perth Cycles, Mends Street Arcade, 21 Mends Street, South Perth.