Mystique of Morocco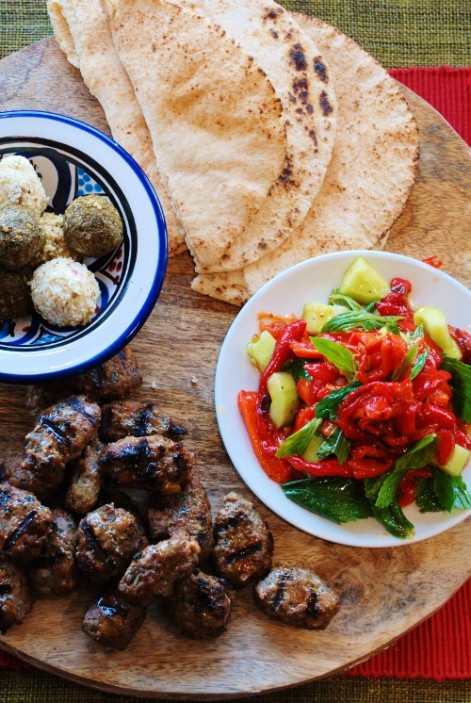 Duração: 3 Horas (Aproximadamente)
Localização: Mount Pleasant, WA
Código de produto: PW44WT
Experience the images of intricate woven alleys of the souk which entice travellers unlocking the mystique of a rich cultural heritage.
In this exciting 3 hour class be enthralled by aromas and flavours of iconic spices such as saffron, turmeric and paprika and create a selection of intoxicating dishes.
Indulge in fresh pita, puffed and warm straight from the oven, smoky grilled lamb kofta and courtyard salad, Egyptian Chicken with ras el hanout couscous. Finish with sweet treats scented with flower waters plus fresh mint tea to sip on.
Included in this class….
Handmade Pita Bread
Mint Cumin Lamb Kofta
Lemon, Garlic, Hummus
Courtyard Salad, Moroccan Pomegranate Dressing
Egyptian Spiced Chicken, Ras el Hanout Herbed Couscous, Green Beans, Roasted Onion, Sweet Potato
Almond Lace Biscuits, Pistachio Dates
Fresh Mint Tea
Dietary Information
Whilst we endeavour to accommodate food preferences and allergen avoidance, some classes are not suitable for participants with life threatening reactions. Due to the nature of taking part in a group activity we are unable to accommodate requests to omit certain ingredients from classes that contain them.
The information below will assist you in making your choice.
Not suitable for Vegetarian or Gluten Free diet. Please advise of dietary requirements on booking, thank you.
Allergens present in class: tree nuts| egg| dairy| sesame| gluten| sesame
You are welcome to contact us for any further clarification and to ask further questions regarding the suitability of class content.