Whale Shark & Whale Watching Ningaloo Reef Eco Tour August to October 2024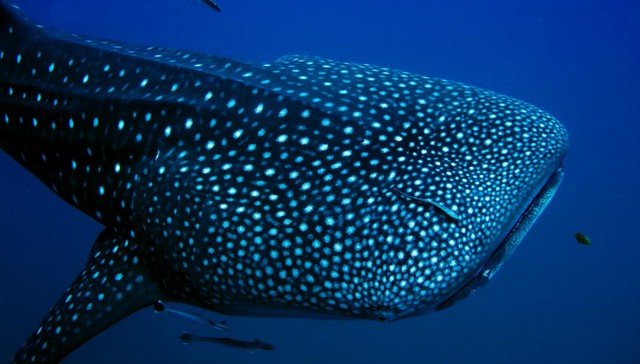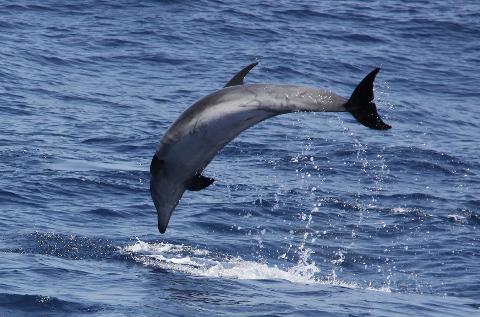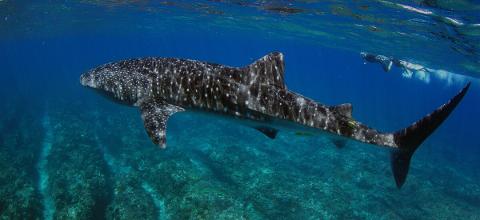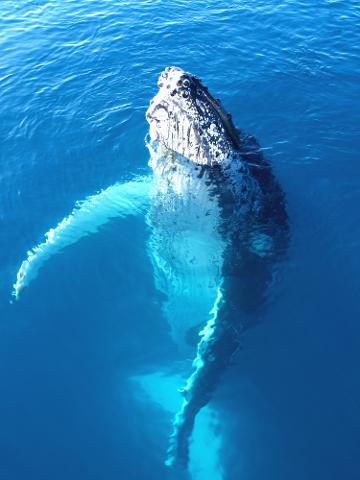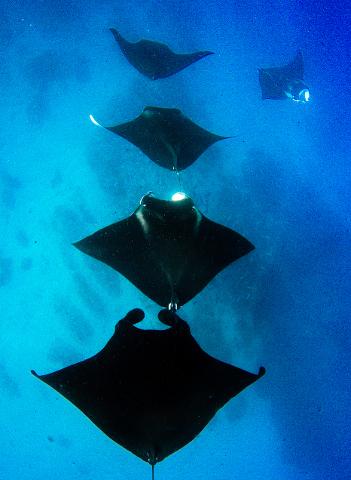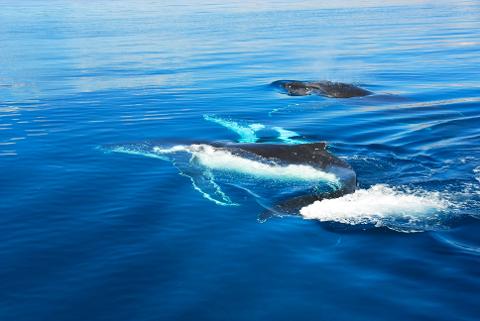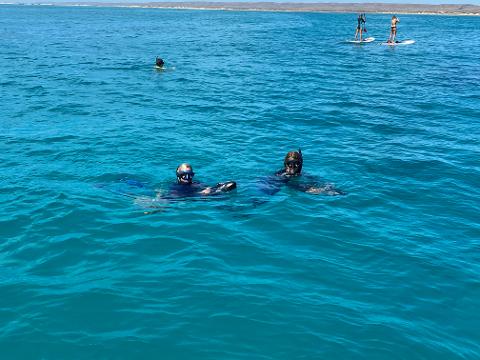 Duration: 9 Hours (approx.)
Location: Exmouth, WA
Product code: WS/HB/ECO
Ningaloo Whalesharkndive is one of Exmouth's premier tour operators with a long and successful history of fulfilling people's dreams of swimming with whale sharks, manta rays, giant sea turtles, and all the other fantastic fish species and wildlife found here on the Ningaloo reef. We are also excited to offer the opportunity to swim with the majestic Humpback whales for the first time this year as they migrate through the Ningaloo Reef region between August and November.
For many years we have been captivated by the thousands of Humpback Whales here, with their size, beauty, and antics enthralling people from all around the world. There aren't words to describe the humbling feeling and the connection you experience when you are beside a creature as impressive as a migrating humpback whale. Every year over 30,000 humpback whales pass our Ningaloo reef at different stages of their migratory journey and we now have the opportunity to enter their world and swim alongside them to experience a small part of their journey.

You may also get the opportunity to meet the biggest fish in the sea—the whale shark! Whale sharks are actually sharks, not whales.
Though, don't let the size of these gentle giants scare you. Measuring up to 20 metres long, the whale shark holds the title of the majestic king of the sea, as the biggest fish and shark in the ocean.
In Western Australia, the best time of the year to see whale sharks is in the months between March and August, though in previous years we have spotted them well and truly into September / October now.

Your day is professionally catered for by a local restaurant ensuring a fabulous selection of gourmet foods to choose from plus drinks and nibbles. Our vessel "MV Heron Charters" provides the perfect platform to maximise your experience. She is 58ft of luxury with an enormous extended flybridge for viewing all of the wildlife action. She has also been purpose-built as a dive vessel to ensure easy access in and out of the water.
If you're ready for an unforgettable experience of a lifetime, we invite you to get up close and personal with the gentle giants of the sea and all the incredible marine life you can find here on the Ningaloo Reef.
Please note: This eco-tour is a great day out on the reef with much to see and do; The shoulder season tour times are exempt from the 'No Sighting Policy'.