Mt Field Explorer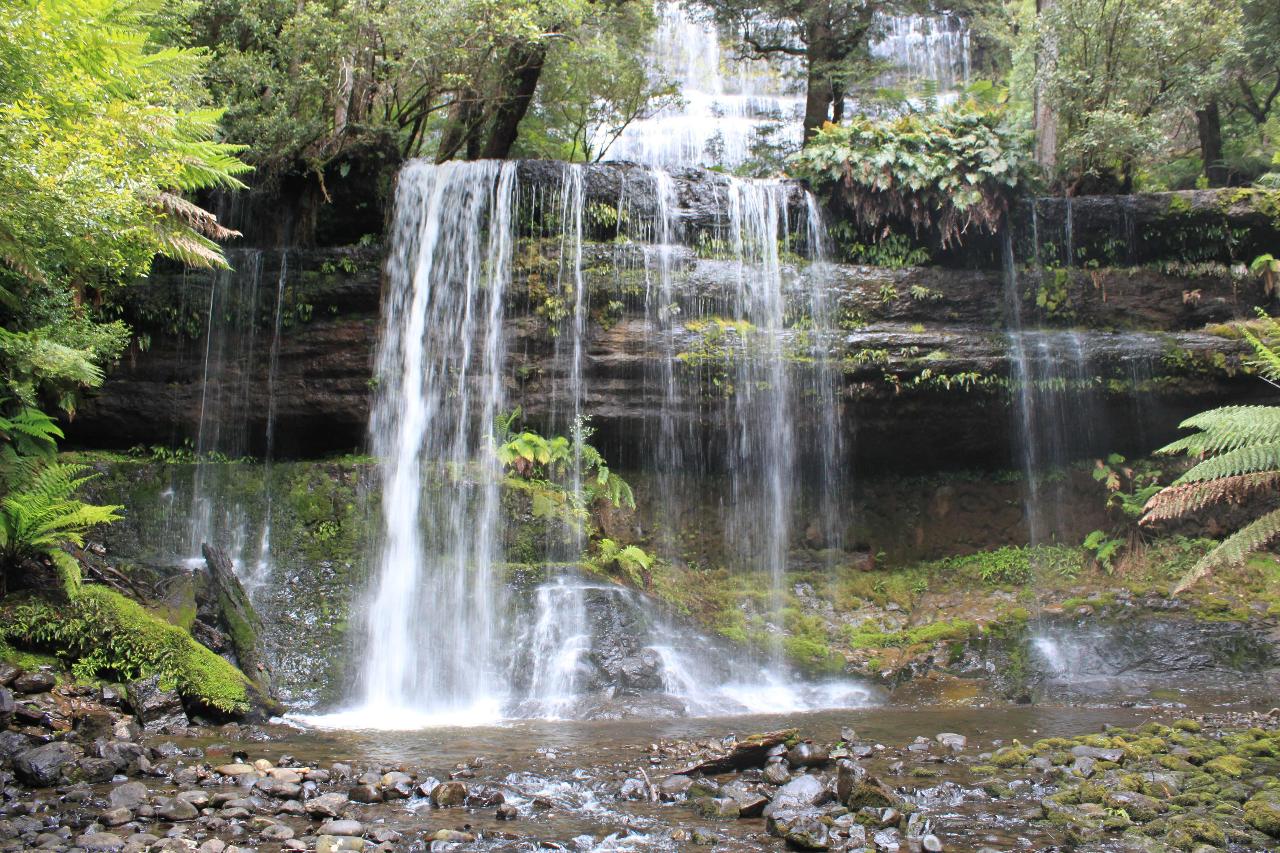 Duration: 3 Days (approx.)
Location: Hobart, TAS
Product code: PU60XK
Brief Itinerary
This tour is 2 nights/3 days in duration, and is based from our Wilderness Retreat near New Norfolk, 40km from Hobart. We take a short drive each day through the picturesque
Derwent Valley, to the National Park and our walks.
There are no bags to carry, our walks each day are easy to moderate, and cover a wide range of amazing country from dense forests to alpine scenery and mountain tarns.
Day 1 includes the magnificent Russell Falls, the Tall Tree Circuit and Lady Barren Falls. Day 2 takes us on an alpine walk across the Tarn Shelf. On Day 3 we do a circuit walk to Mt Field East then back to Hobart.

Visit www.tasmanianhikes.com.au for more details.
Payment Options
When booking this tour we take a $500 deposit unless otherwise stated.

In the Payment Options box on the booking form, please indicate if you wish to make a deposit or pay for the tour in full.
The deposit is $500.00 per guest. The balance of payment for the tour is due 8 weeks out from the departure date.
Please Note: Once you have completed the booking form, it will indicate that the full tour price is due.
However, if you have noted in the "Payment Options" box that you only wish to pay a deposit, this is what we will charge your card when we receive your booking.
Cancellation and Refund Policy
Guests canceling their tour up to 8 to weeks prior, a full refund less the tour deposit [$500] will be refunded. If guests cancel a tour less that 8 weeks up until the pre-booked departure date, no refund will be given.
If guests wish to transfer their booking to another date this can be done up to 8 weeks prior only.
Should a participant/guest need to leave a tour once it has commenced, due to a medical emergency or any other reason, no refund, partial or in full, will be given.
Should Tasmanian Hikes have to cancel a tour due to lack of numbers, guests will be given 14days notice.
If we can't offer you an alternative tour that would suit you, we will refund your payment in full.
Tasmanian Hikes reserves the right to vary, cancel or postpone a tour due to unsafe conditions such as severe weather, floods, bush fires or sudden track closures. We reserve the right to cancel a tour, in whole or in part if it is necessary to do so due to a force majeure event.
Tasmanian Hikes strongly recommends that suitable travel insurance be purchased by the traveller to cover any financial loss, due to your own cancellation, or if Tasmanian Hikes has to cancel a tour. Tasmanian Hikes will not be responsible for your travel expenses or losses arising from a cancellation.
We also strongly recommend that comprehensive travel insurance be taken out against loss of baggage or any medical expenses.