Sunsetwhalesail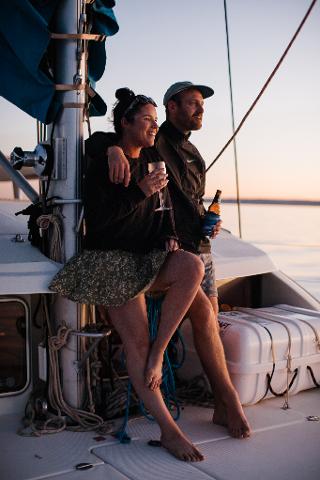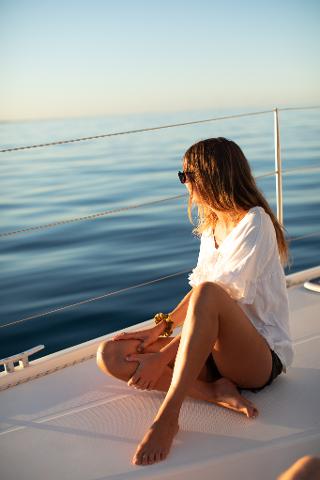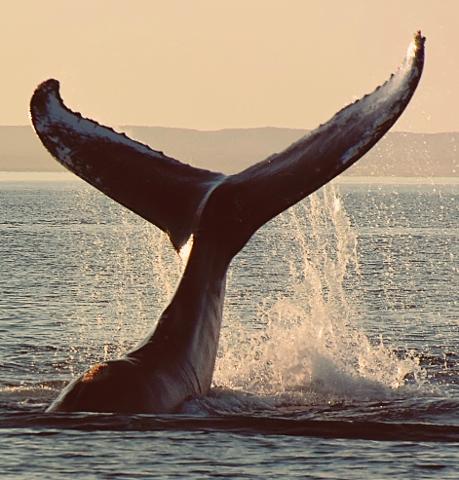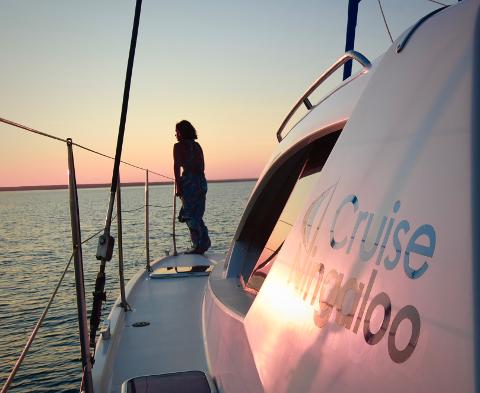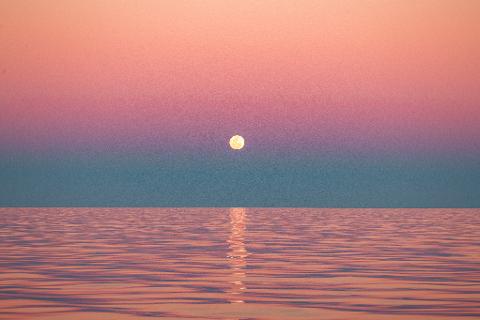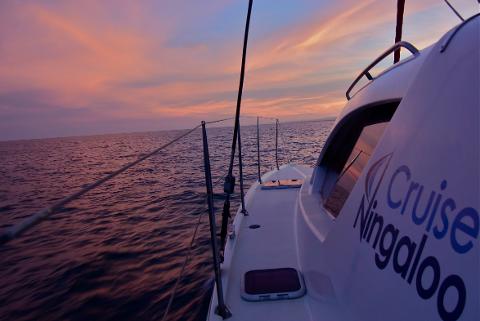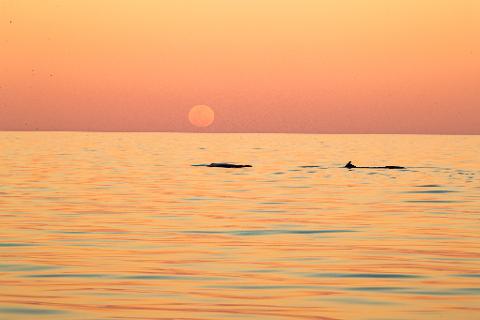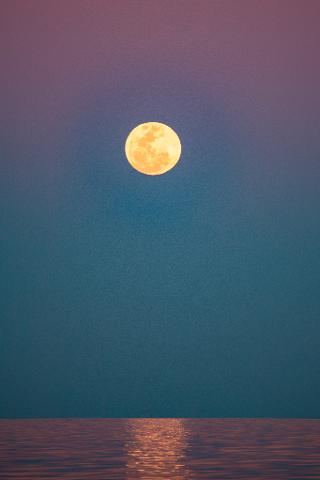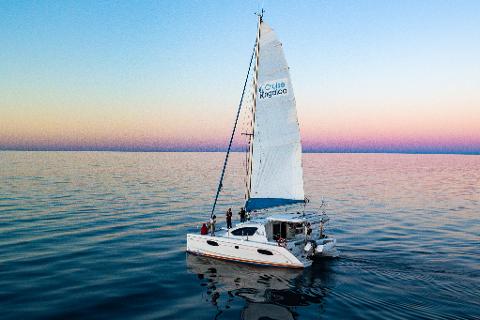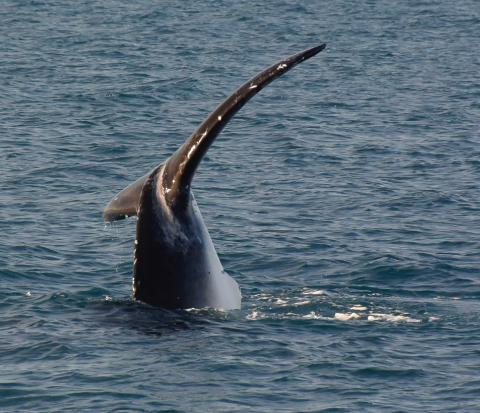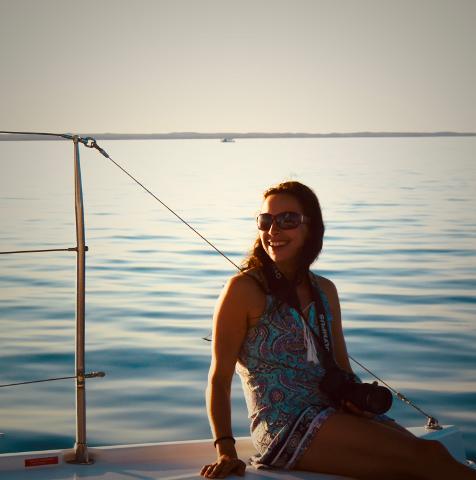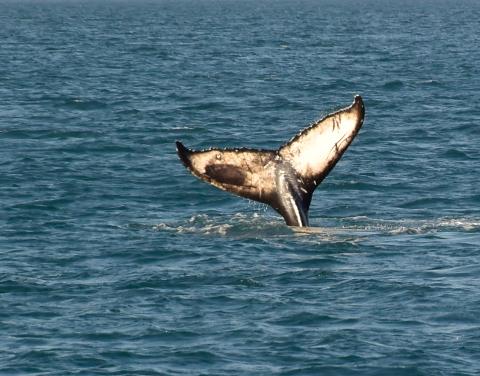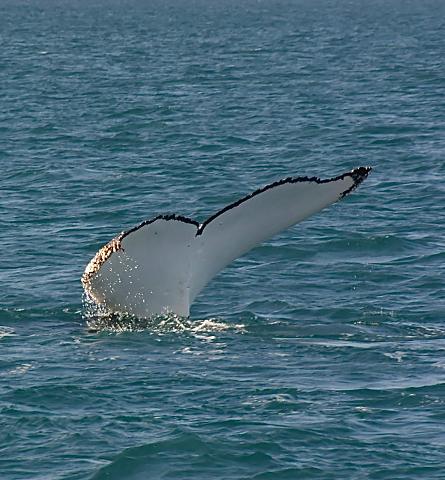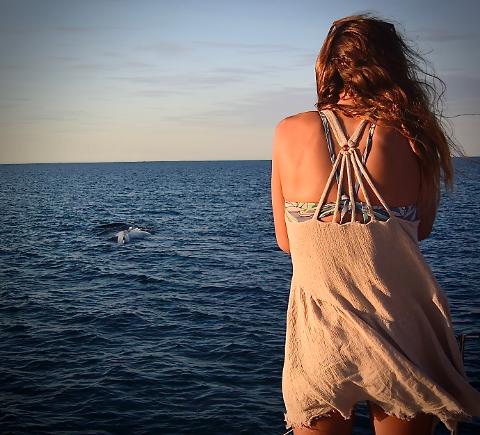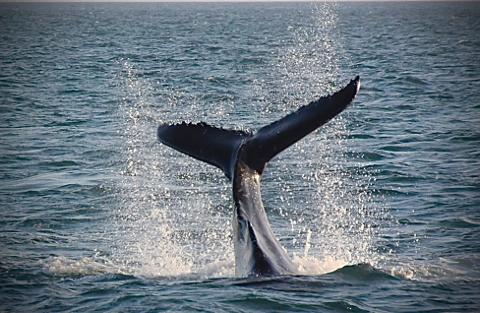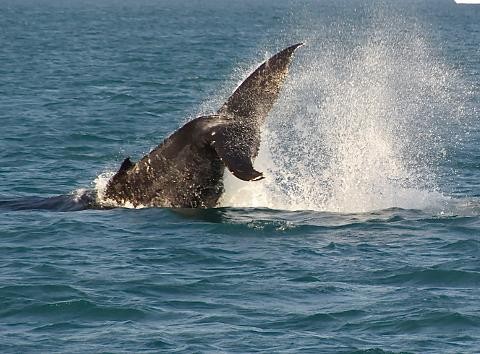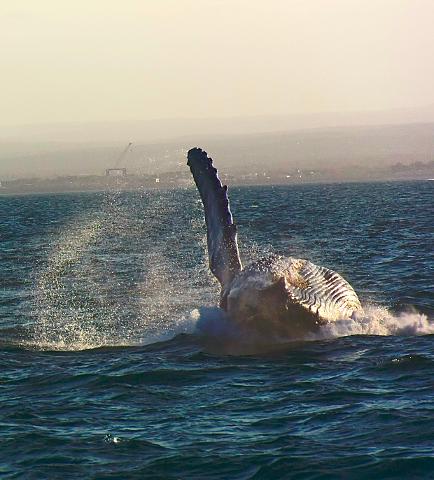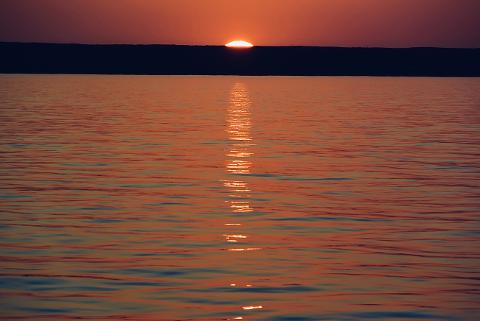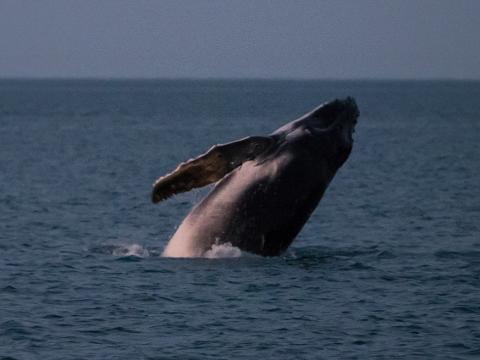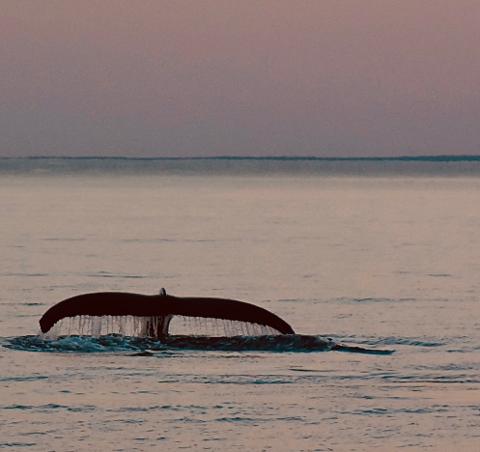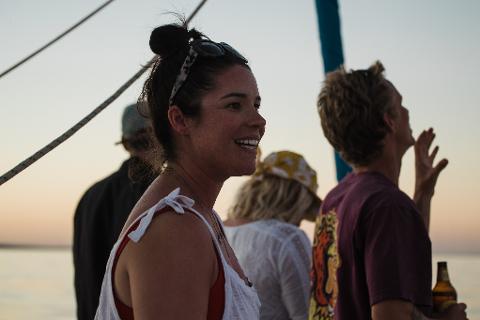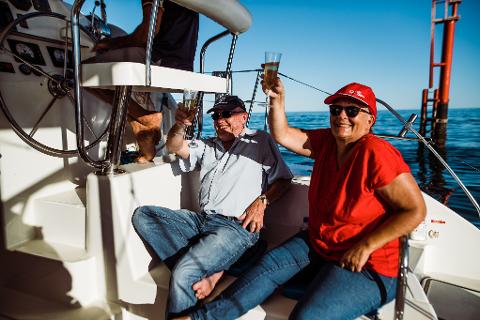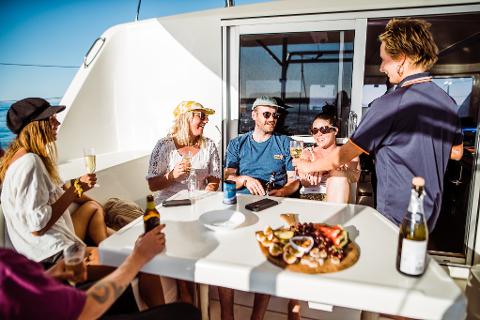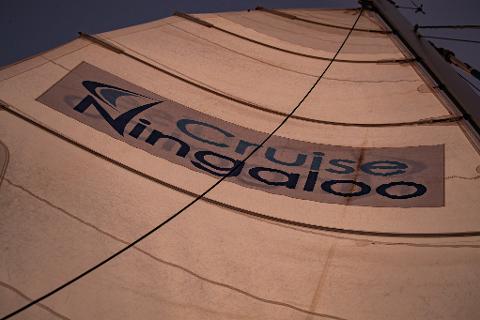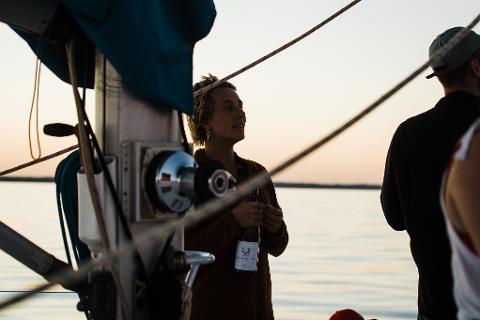 Duration: 3 Hours (approx.)
Location: Exmouth, Western Australia
Product code: WSSS
Departing daily.

Are you visiting Exmouth but reluctant to book on to a tour? Well our SunSetWhaleSail experience might be what you are looking for. Low passenger numbers, a comfortable quiet boat, friendly and passionate staff make our outings akin to a day out on a mates boat.
SunSetWhaleSail is a whale watching experience that is casual with a touch of class. Lay back and enjoy the whales while enjoying some of our gourmet canapes and a glass of bubbly on us! .
The Exmouth Gulf at this time of year is one of the few places on this planet that our friends the humpback whales take time out from their migration to chill out with us. Enjoy the spectacle of their play, teaching their young and even observe as they take them take a snooze. Being onboard a sail vessel tends create a curiosity which often brings them close to us as they check us out. Closing your eyes and just listening to the many whales spouting is something that everyone should try and is best done from the quite of a sail powered boat. We also take an opportunity every night to drop our hydro phone in the water to listen the stunning array of songs and sounds being made by the whales.
Manta rays, sharks and a myriad of fish species are also on show. To conclude a magical sail, the sun will be setting over the spectacular Cape Range as we return to the boat harbour. These are some of the most beautiful sunsets in the region.