Ningaloo Adventure and Manta Ray Tour- Half Day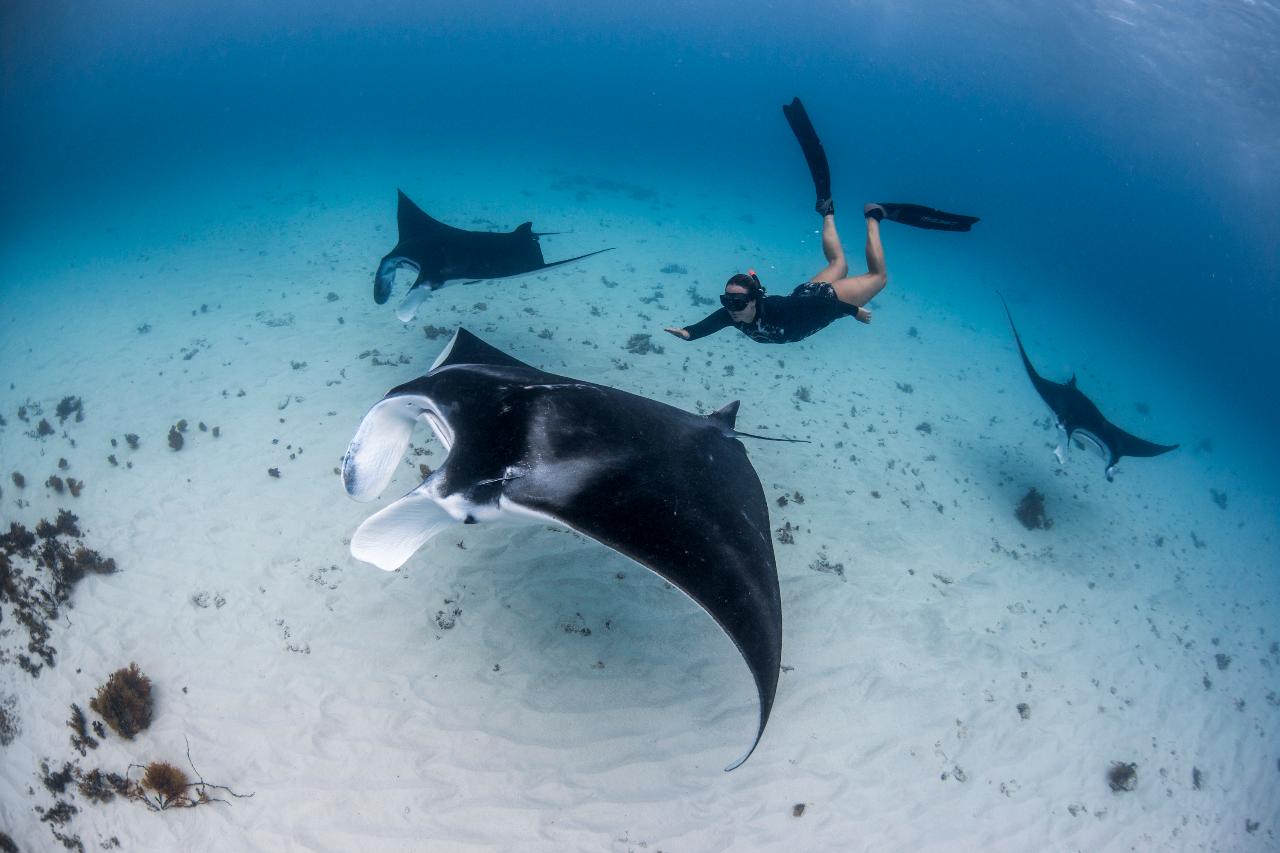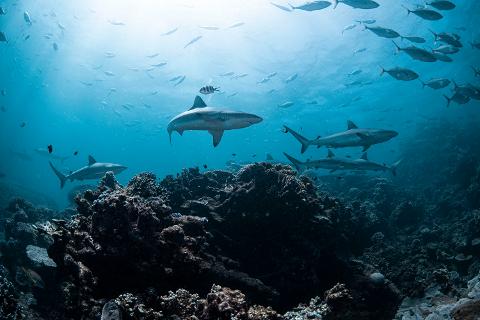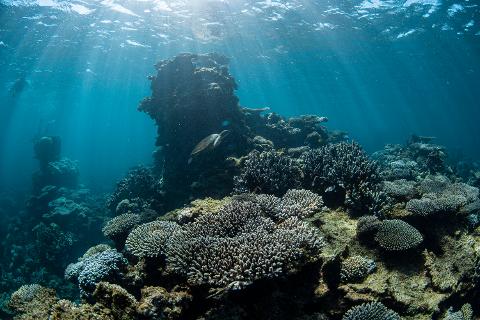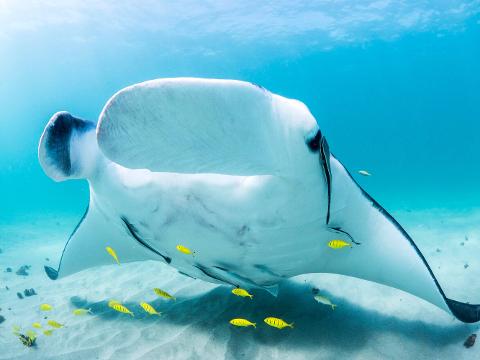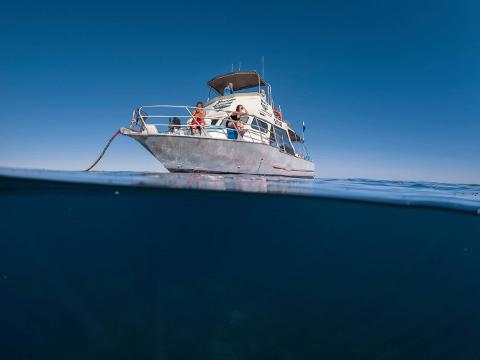 Duration: 5 Hours (approx.)
Location: Coral Bay, Western Australia
Product code: 1/2day
Experience the unique opportunity to snorkel up close with our resident population of these amazing creatures. Our prices include a certified PADI Dive Master or Instructor guiding you at the snorkel sites, our spotter plane used to search for the manta rays, refreshments & snacks throughout your tour including tea, coffee, cordial and fresh drinking water.

All of your equipment is supplied including wetsuits, mask/snorkel and fins.

The half day tour meets at 8:00am and returns around 1:30pm. This tour begins in our dive shop where we provide you with all the gear you need such as mask, snorkel, fins, and a full length wetsuit for snorkelling as well as BCD, regulators if you are diving. We then head to the reef for our first in water activity, if you are snorkelling we will spend 40 minutes snorkelling the reef and if you are diving then you will have a guided dive of 45-50 minutes. Once we have finished our first in water activity we will provide morning tea and head to the area where we typically find manta rays. At this point our spotter plane heads up in the air in search of one of our resident mantas! If the plane finds one, we will get the opportunity to snorkel with them! We will spend as much time as possible with the mantas and once finished we will slowly cruise around the bay in search of other wildlife we can spot from the boat. We will then head back to the jetty for approximately 1:30pm where our buses will take you back to town to finish the day.
COVID REGULATIONS
All staff have completed the mandatory COVID-19 hygiene training and assessment and a minimum of one staff member on board the vessels will have completed the hygiene officer cours
New procedures have been implemented for all the tours and will be explained during the safety briefing on board our vessels
Maximum passenger limits have been modified to comply with the current government regulations and seating arrangements are put in place to adhere to social distancing
All surfaces will be regularly cleaned and sanitized throughout the day during our tours and in our shop
All dishes provided will be thoroughly cleaned and sanitized with a food safe sanitizer after each use
All passengers are encouraged to make their own way to the jetty to minimize being enclosed in a small space on our bus. It is less than a five-minute drive from our shop to the jetty
All passengers are encouraged to bring their own reusable water bottle and drinking cup for hot beverages. If you cannot provide your own, you will be allocated one drinking cup for the duration of the tour
All food provided will be pre-packed in individual servings