Frankston Recumbent Waterbike Tour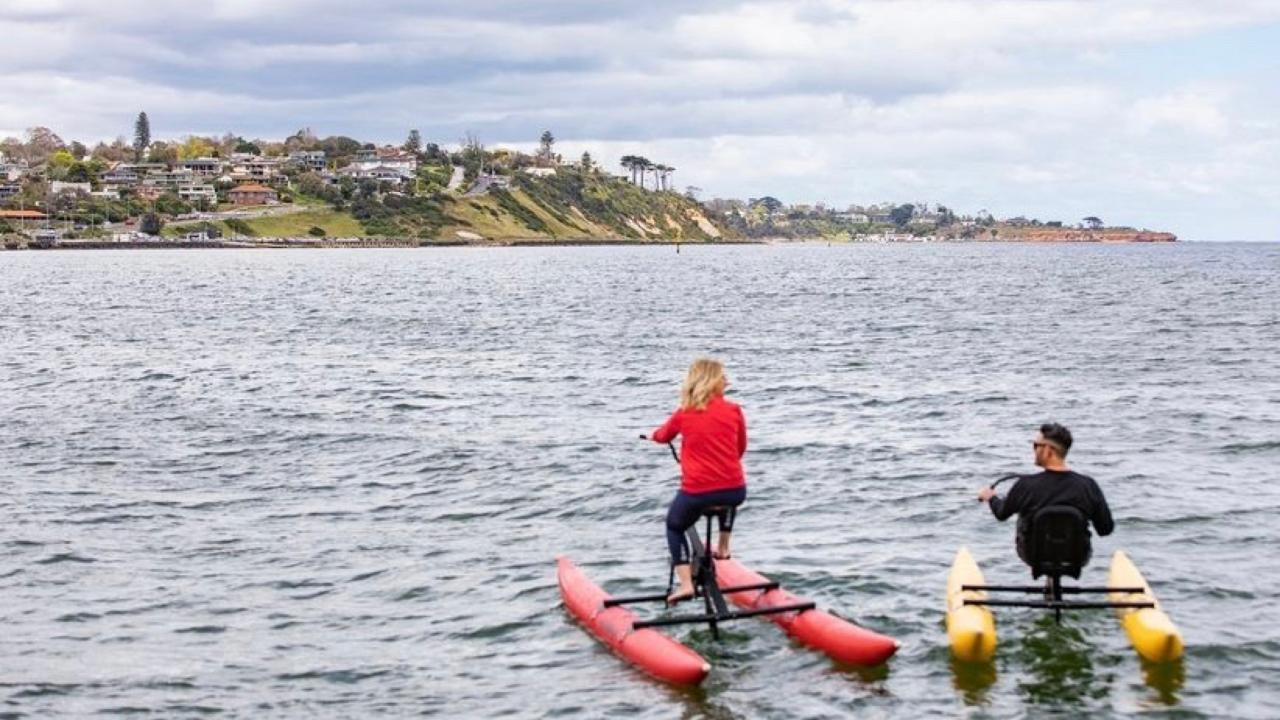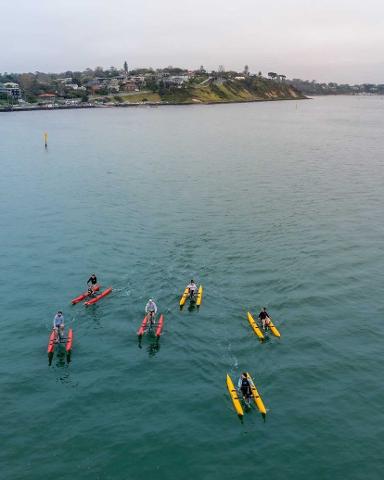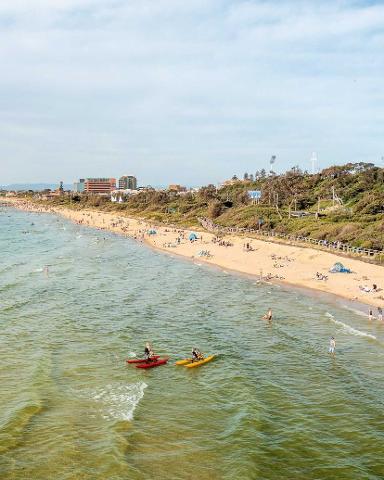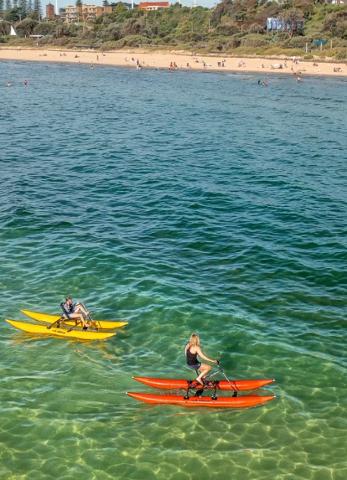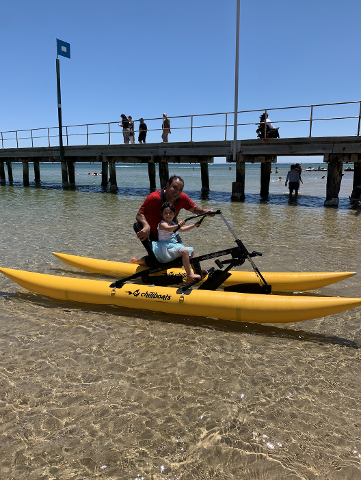 Duration: 90 Minutes (approx.)
Location: Frankston, VIC
Product code: PLPX70
Tour Highlights
After a safety briefing and operational overview, participants will be fitted with lifejackets before departing from Frankston Pier with coffee or tea of choice.
The tour will head out around the iconic Frankston Pier heading south towards the Olivers Hill scenic lookout.

We will head towards Daveys Bay, home to Daveys Bay Yacht Club founded in 1909 and the historical jetty onstructed in the 1840s to ship his local produce to Melbourne.
The Canadian Bay Club, formed in 1958, is our turnaround point. One of the founding members was Sir Laurence Hartnett, the then Managing Director of General Motors Holden and the designer and developer of the first Holden car.
We return towards Frankston, perhaps accompanied at times by some of the Mornington Peninsulas Bottlenose Dolphins known to frequent this stretch of water and friends of our eco-friendly waterbikes. We we will finish back at the Frankston Pier

A truely unique way to kick-start your morning on the Mornington Peninsula.
What's Included:
All Waterbike Equipment and Lifejacket
A Waterbike Australia Guide
Sunscreen and Hand Sanitiser
What to Bring:
Water Bottle
Hat and Sunglasses
Comfortable Clothing – suitable to the weather conditions
You may want to bring a change of clothing if you're going out afterwards, all efforts are made to remain dry, but feet may get wet onboarding and off-boarding the waterbikes
Remember phone or GoPro for the all important selfie
Meeting Location:
The tour starts and finishes at the Frankston Pier, directly in front of the Frankston Yacht Club and Olivers Corner, the perfect place to grab a bite to eat or drink after your adventure.