2 Dive Trip - St Paul Wreck and Flinders Reef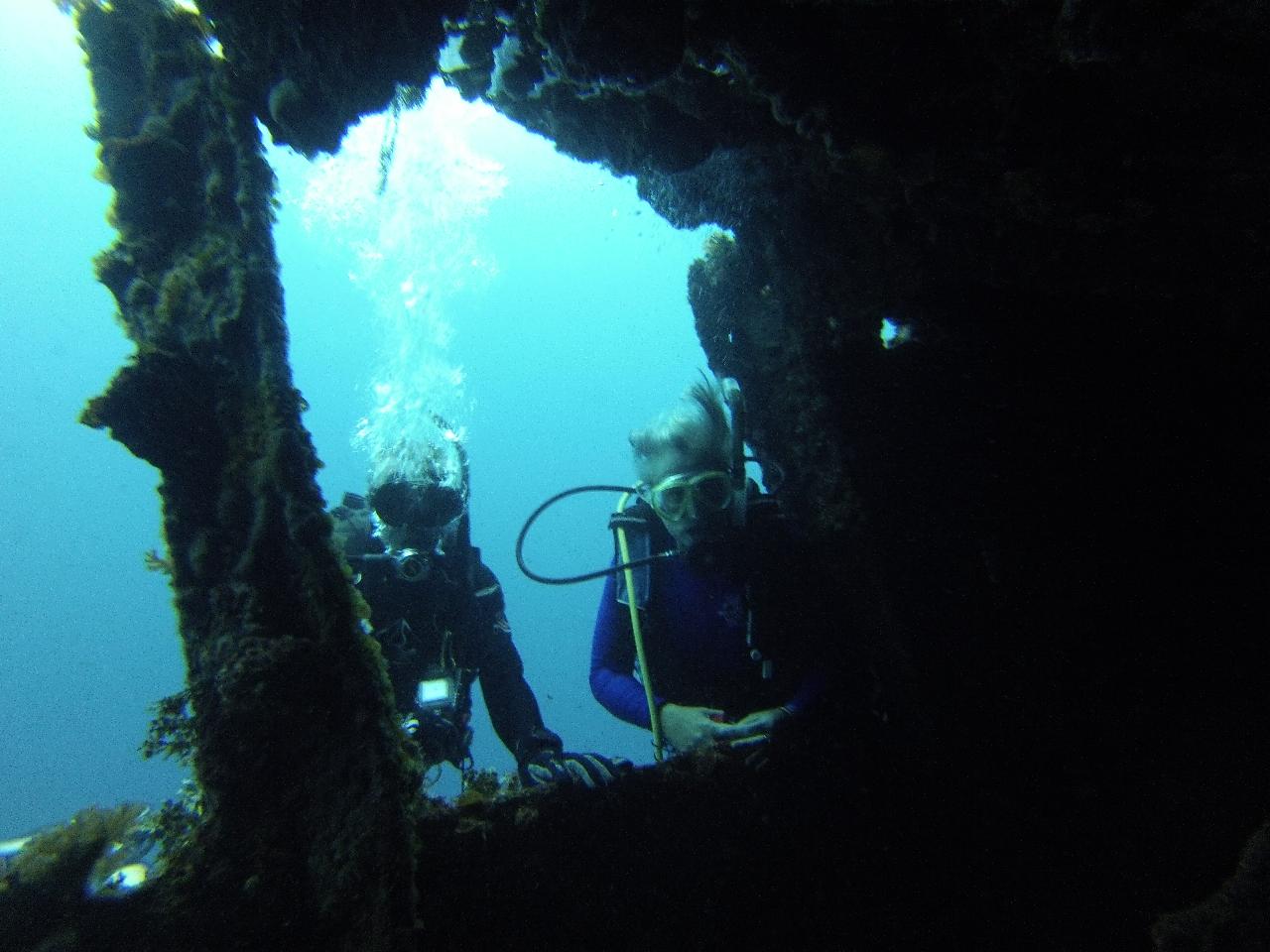 Duration: 8 Hours (approx.)
Location: Brisbane, QLD
Product code: 2SPAFR
St Paul Wreck and Flinders Reef make a great diving combination day. THIS COMBINATION IS FOR TEC DIVERS ONLY. Light lunch and refreshments are included in the price.

The wreck of the Saint Paul now lies
between 38 and 43 meters of water on a gentle sand slope due east of Smiths
Rock. She sits in an upright position, favouring her port side, with the bow
pointing westward to the rock that sent her there. Although deep enough to
escape substantial damage from storms and cyclones, nearly 90 years on the sea
floor have taken their toll on her remains. The superstructure and most of the
hull plates have now rusted away, leaving the wreckage of a once fine ship
collapsed on the sea floor. From a divers perspective this is a very
challenging dive. The Saint Paul lies in an exposed area of sea, at the maximum
depth limit for recreational "no decompression diving". With an air
no decompression limit of approximately eight minutes, it's not possible to
fully appreciate this wreck in just one dive. The wreck itself provides plenty
to see if you take your time, from encrusted deck winches and lift raft anchors
to nuggets of chromium ore, the careful observer is well rewarded. The wreck is
alive with marine life and although it is common practice to dive her early in
the day to escape the afternoon onshore winds, the life is more prevalent in
the early evening when large schools of snapper and yellowtail kingfish seem to
be settling in for the night .Underneath deck plates and around the bases of
the engine and boilers, large estuary cod can be found lurking in the shadows.
Like many dive sites the stakes go up when a slight current is prevalent,
bringing these huge cod out and above the wreck to compete with the pelagic for
any food coming down current.