Prison Life Experience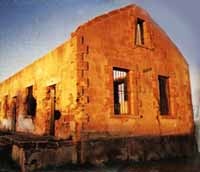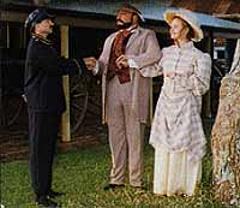 Duration: 5 Hours (approx.)
Location: Manly, QLD
Product code: DAYTOUR
Across the bay and back in time and see those black chapters of Australia's Colonial history brought to life on our award winning tours.
One of the St Helena Theatre Troupe's multi-skilled performers will accompany you on a history adventure from the Aboriginal beginnings to the Nineteenth Century Prison Settlement, with its sometimes sad but often funny stories.
Take time out for our special picnic lunch which is included in the price, then complete the prison adventure before boarding the Cat-o'-Nine Tails for a return to the Twenty-first Century.
A family ticket is for 2 adults and 2 children aged 4 -14 years.
Departure is at 9:15 am on weekdays and 10 am on Saturdays, Sundays and Public Holidays. You will arrive back at Manly 5 hours later. Please be at jetty a minimum of 15 minutes before above times.

The William Gunn Jetty is at the end of Wyvernleigh Close. Please follow the signs to the Information Centre.

Please note this is a walking tour be prepared with suitable footwear.

PLEASE NOTE:
IF BOOKING WITH VOUCHERS PLEASE READ STEPS BELOW AND TAKE NOTES IF NECESSARY. PLEASE MAKE ONE BOOKING ONLY BY FOLLOWING THE STEPS BELOW. ONLY ONE NAME IS NECESSARY.


Enter number of adults and children excluding infants in the adults' box. Enter number of free infants in the infants' box.
Choose a date and then click book now.
Enter first voucher number and click use voucher.
DO NOT CLICK ON MAKE ANOTHER BOOKING.
Repeat step 3 for all vouchers.
Enter personal details only one name is necessary.
Check the booking review then finalize your booking.
If booking with a Groupon voucher please enter all security codes seperated by commas.
You will receive an email booking confirmation. Please note if this does not happen you are not booked in Please contact me to check.

Please open the information sheet so as you are prepared for the day.