5 Day Big Loop VIP Tour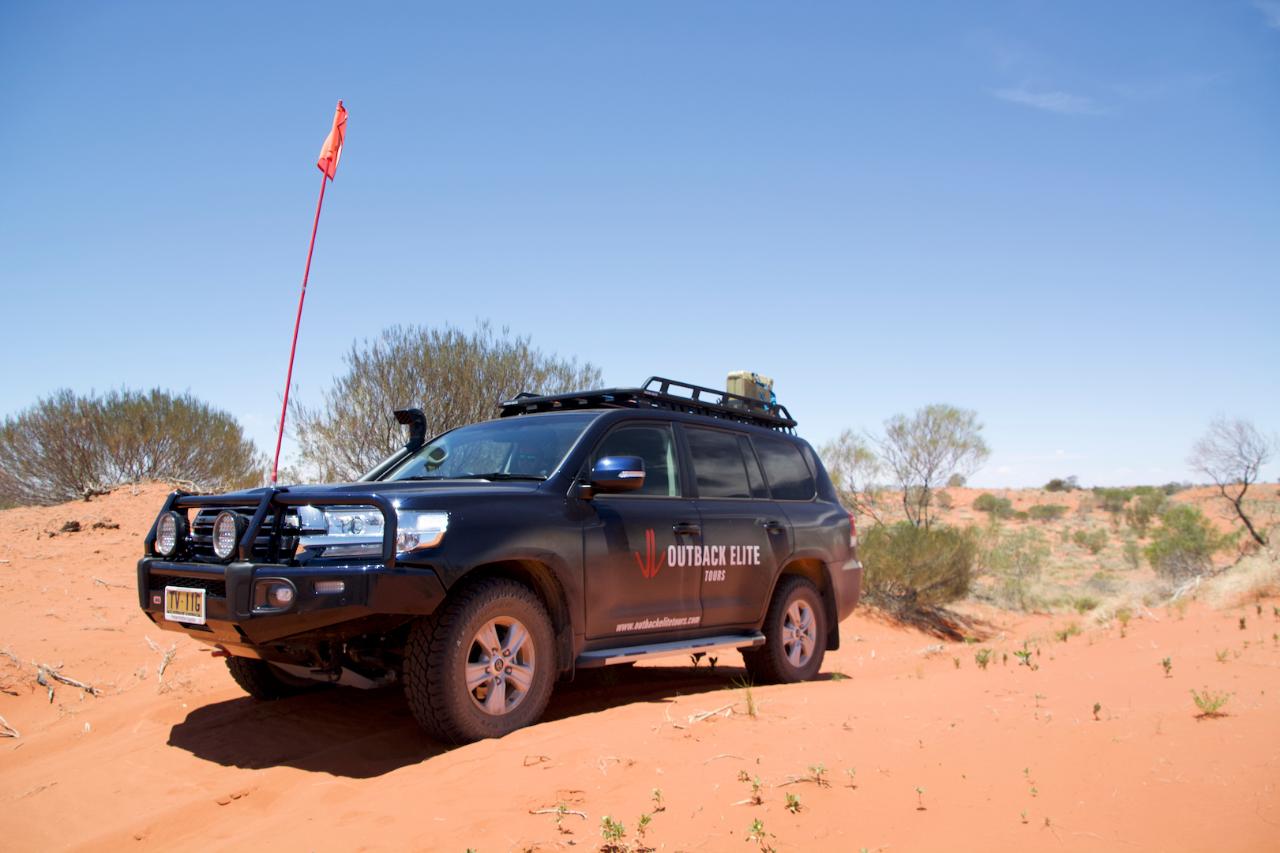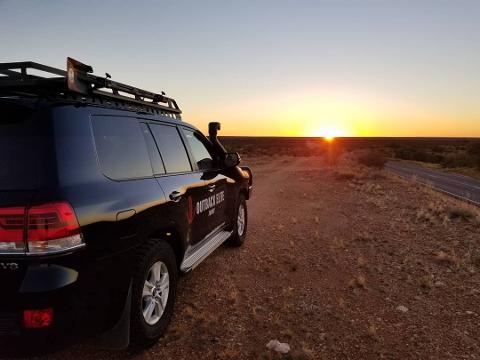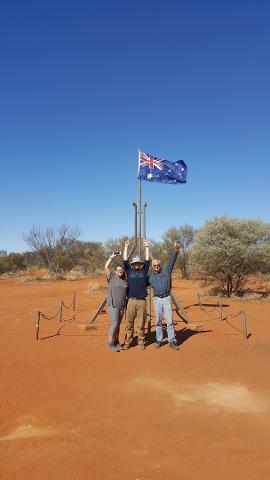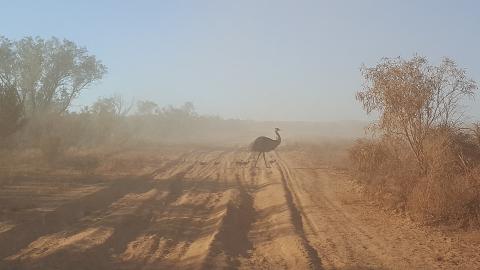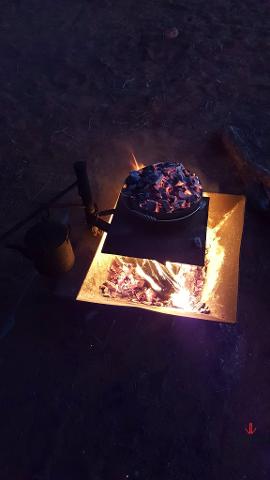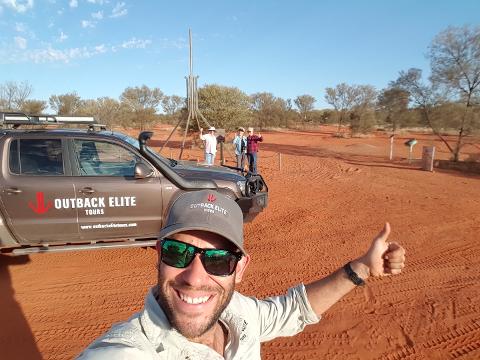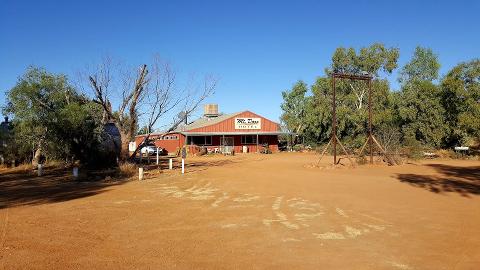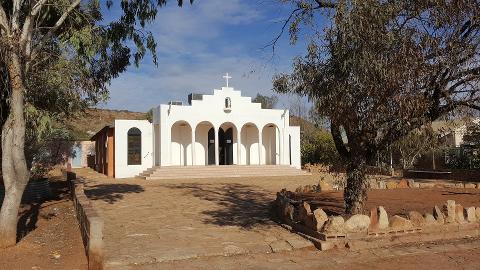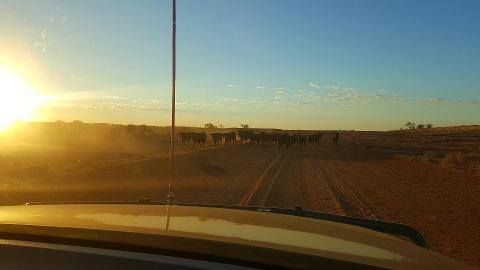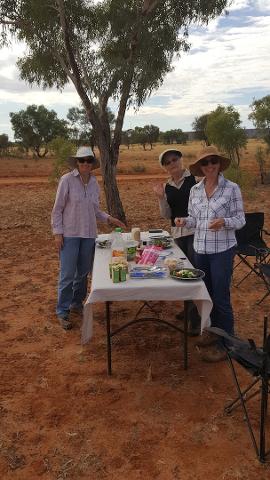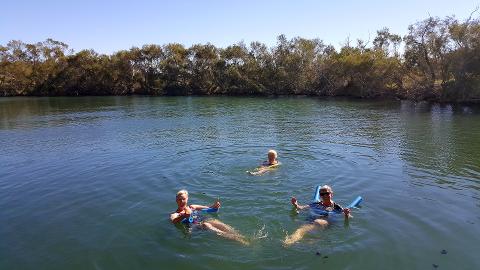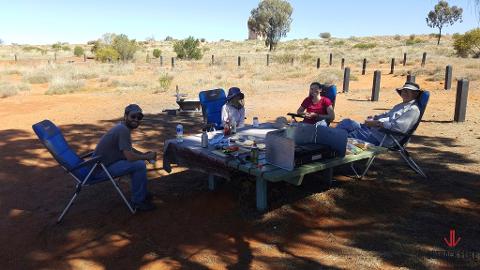 Duration: 5 Days (approx.)
Location: Alice Springs, Northern Territory
Product code: 5LOOPVIP
5 Day Big Loop VIP Tour
Offering the only tour of the "Big Loop" from Alice Springs, Outback Elite Tours provide a unique, personalised and small group experience (maximum 4 passengers). This 4WD tour heads along the Old South Road taking in the history of the early explorers, local Aboriginal culture, the iconic Simpson Desert, the famous desert natural springs at Dalhousie and Old Andado, one of the first cattle stations in the Northern Territory.
It is an adventurous trip that has something for everyone – a luxurious and air-conditioned 4WD will ensure you outback journey is in comfort and style; passionate and experienced guides will share their knowledge and stories from the region; delicious gastronomy will be served throughout your adventure; and for sleeping under the stars of Central Australia you do not have to worry about a thing we will provide for all your night time needs.
Highlights on Tour
DAY 1
Ewaninga
We will stop and let you explore one of Central Australia's earliest art sites at the sacred Ewaninga rock carvings. Local Arrernte Aboriginal people have been visiting Ewaninga for thousands of years. Our guide will share the cultural significance of these ancient petroglyphs and Dreamtime stories over a sumptuous European style morning tea of home-made buns, yoghurt, fruit, biscuits, tea, juice and European-brewed coffee.
Oak Valley (depends on availability)
On our way to Oak Valley Aboriginal Community we will pass through a riverine woodland landscape with iconic Central Australian Ghost Gums and River Red Gums. At Oak Valley, you will have the opportunity to take part in an authentic and informal Aboriginal cultural experience with a Loy, a traditional owner who will share her stories of land, family and culture. If time permits we will also visit the Aboriginal community of Titjikala, where you will have the opportunity to purchase an authentic piece of Central Australian Aboriginal art.
Chambers Pillar
Next, we travel the red, sandy track taken by John McDouall Stuart more than 150 years ago and emerge at the giant natural sandstone sculpture of Chambers Pillar, that rises 50m above the plain. Our guide will explain the geology of this landscape, dating back to when it was under the sea, as well as the ancient Aboriginal Dreamtime story of Itirkawara, the gecko ancestor.
Relax and enjoy your first night under the stars with a generous dinner including wine, dessert and brewed coffee.
DAY 2
Lambert Centre of Australia
Leaving Chambers Pillar we head down the Old Ghan Road, a nod to the Afghan cameleers who did so much to open up Australia's interior in the nineteenth century and onto the geographical and gravitational centre of Australia. You will have the opportunity to have your photo taken with a monument that resembles the flagpole that sits atop of Parliament House in Canberra.
Mt Dare
Tonight, we will camp at Mt Dare Hotel in the Witjira National Park, one of the most remote hotels in Australia. Mt Dare was a cattle station until 1984 when it was turned into a National Park. Our guide will introduce you to a wealth of Aboriginal and early settler history as well as first-class wildlife experiences.
DAY 3
Dalhousie Springs
Today we spend the day exploring Dalhousie before returning to Mt Dare for the night. For thousands of years Dalhousie Springs provided water, shelter, food and medicines to local desert Aboriginal people and then in more recent times was a base camp for the early European explorers. You will have the opportunity to enjoy a relaxing bath in the warm springs whilst you watch native wildlife including dingos, goannas and kangaroos and much more if you are lucky.
Dalhousie Homestead's first pastoral lease was in 1872 but with the land being marginal pastoral country the last pastoral lease was abandoned prior to World War One.
The ruins of Dalhousie Homestead can be seen sitting amongst palms that were planted in the stations early years.
DAY 4
Old Andado
From Mt Dare we cross sand dunes, eucalypts and sand hills to Old Andado. The story of the pioneering heritage of Old Andado is quite special and the people that are keeping its history alive for generations to come. Molly Clark, Old Andado's last permanent resident sadly passed away in 2012 but her grandchildren have taken on the task of maintaining the living history of this station. You will be able to wander around the old buildings which will capture your imagination before settling in for the night under the stars at Old Andado.
DAY 5
Mac Clark Conservation Reserve
On our return journey to Alice Springs we will drive through plains of gibber with clay pans and pine like trees in the distance. These pine like trees are a rare desert species known as the Acacia Peuce and are found in only two other locations in the world. Our tour will stop in at the Mac Clark Conservation Reserve where you will be able to explore a small grove of Acacia Peuce.
Santa Teresa
Our final stop before returning to Alice Springs will be at Santa Teresa, an Aboriginal community renowned for its vibrant artworks. If open, we will be able to watch the artists tell their stories onto canvas at Keringke Arts Centre. From Santa Teresa, we will head back to Alice Springs where you will be taken to your accommodation.
Inclusions:


Experienced and accredited guide


Luxury air-conditioned 4WD vehicle


Snacks, fruit and complimentary water throughout the day


All meals included – 5 x breakfasts, 5 x lunches and 4 x dinners


Complimentary accommodation pick-up and drop-off


All camping, swags and linen provided
1.5 litre water bottle


What to Bring:


Sturdy walking shoes


Sunscreen, hat and comfortable clothing


Swimmers/bathers


Camera


Jacket in cooler months