Sunrise with kangaroos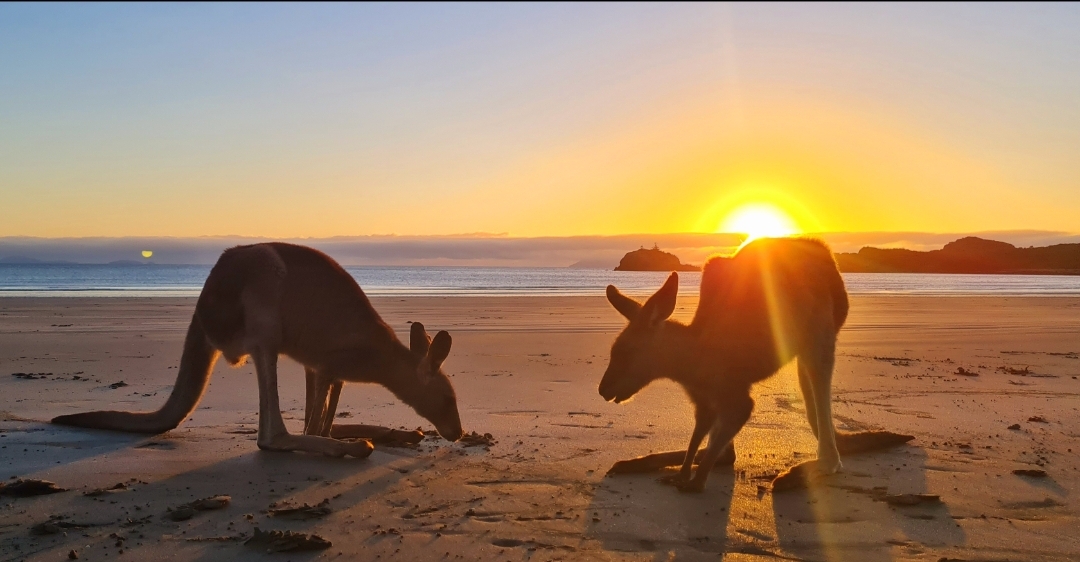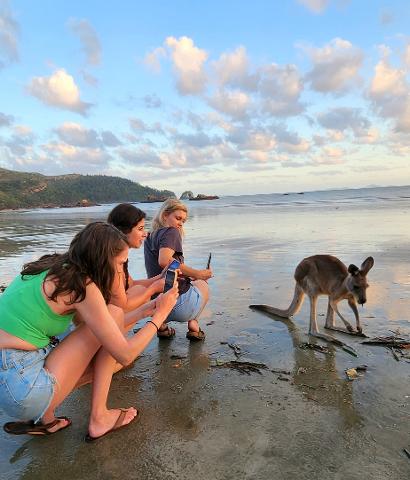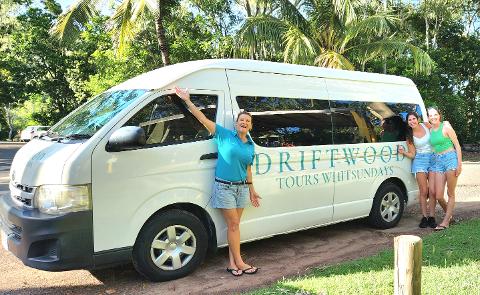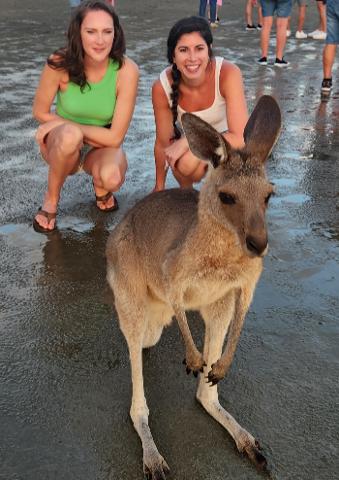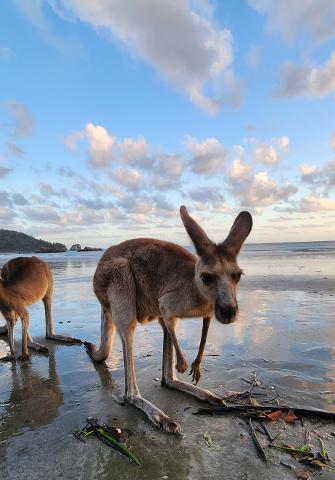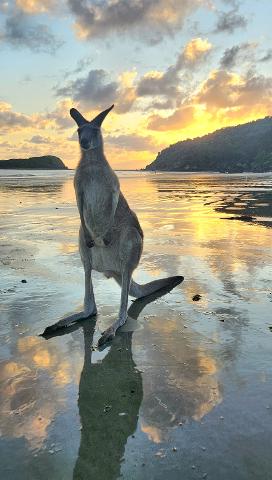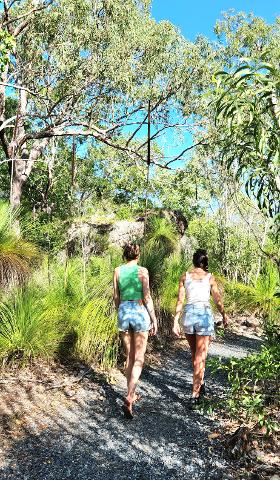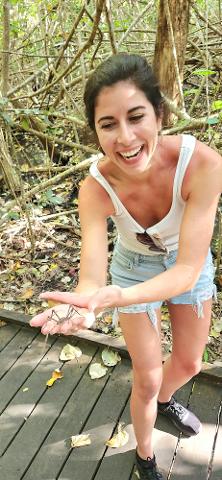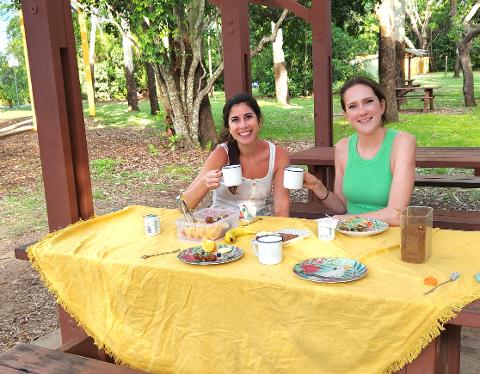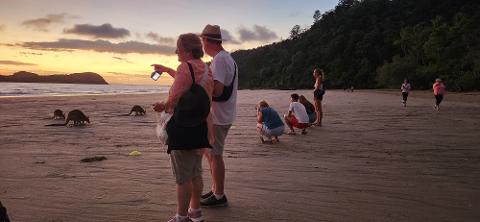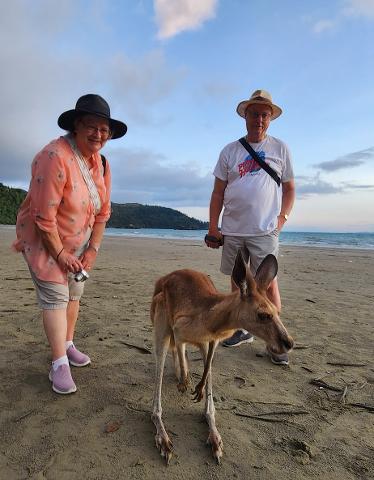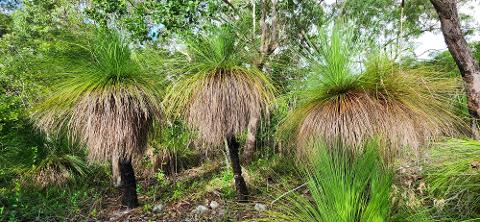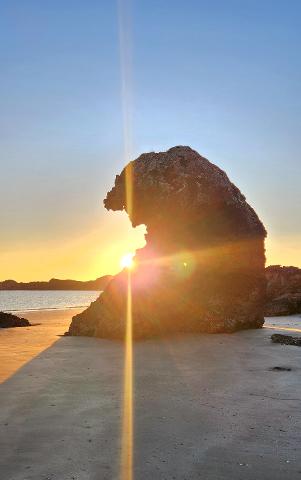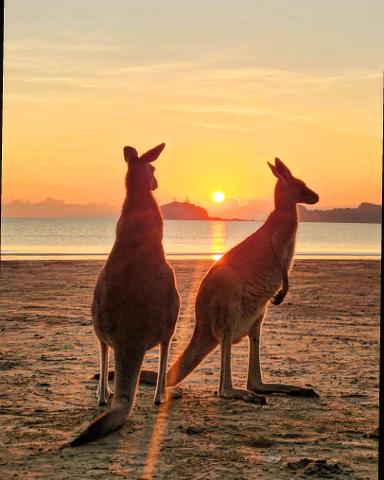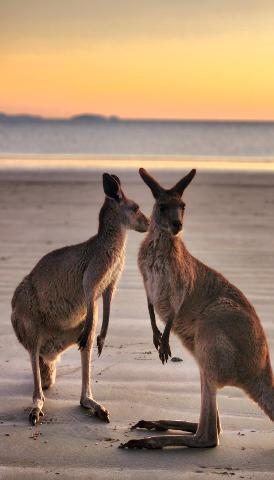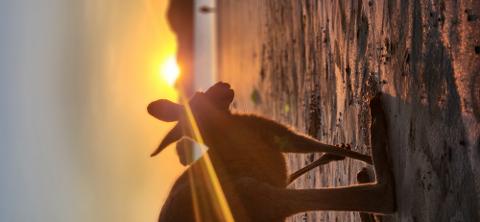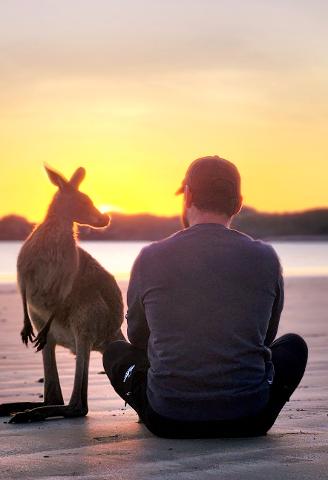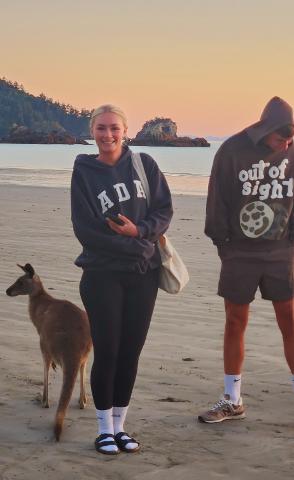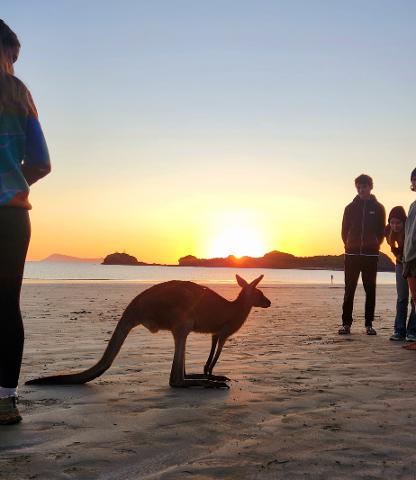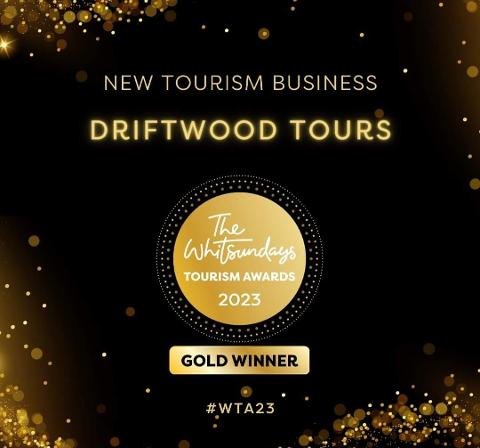 Duration: 7 Hours (approx.)
Location: Airlie Beach, Qld
Product code: PBPSP1
"Dawn's Embrace: Driftwood Tours' Sunrise Encounter with Kangaroos and Wallabies at
Cape Hillsborough"
Stepinto the enchanting realm of Cape Hillsborough with Driftwood Tours, where the
first light of day unveils a magical encounter with native Australian wildlife.
Join us for a once-in-a-lifetime experience as we witness the sunrise alongside
Kangaroos and Wallabies on the pristine shores of Cape Hillsborough. Let
nature's spectacle unfold in a symphony of colours, wildlife, and the tranquillity
of dawn.
1.The Awakening: Sunrise on Cape Hillsborough's Beach
As the dawn
sky transforms into a canvas of pastel hues, we'll gather on the shores of Cape
Hillsborough to witness the first light of day. The gentle waves, expansive
beach and the promise of a new beginning set the stage for a mesmerizing
sunrise that bathes the landscape in a warm, ethereal glow.
2.Wildlife Encounter: Kangaroos and Wallabies on the Beach
As the first
rays of sunlight touch the shores, watch in awe as Kangaroos and Wallabies
emerge from the surrounding forest to greet the day and feed on the beach. Our
experienced guides will share insights into the behaviour and habitats of these
iconic marsupials, providing a deeper understanding of their daily routines and
the significance of Cape Hillsborough as their dawn sanctuary.
3.Capture the Moment: Photography Tips and Tricks
Ensure you
capture every magical moment with our photography tips. From silhouettes
against the sunrise to close-ups of the curious Kangaroos and Wallabies, our
guides will assist you in immortalizing this unique wildlife encounter. These
photographs will become cherished memories of your unforgettable morning at
Cape Hillsborough.
4.Nature's Harmony: Coastal Flora and Fauna
While
Kangaroos and Wallabies take centre stage, Cape Hillsborough offers a rich
tapestry of coastal flora and fauna. From unique plant species to birdlife, our
guides will provide insights on a bushwalk to a spectacular lookout into the
diverse ecosystem that thrives in this pristine coastal environment. A world
renowned geological wonder scatters the beach and surrounding hills and you
enjoy strolling along the fascinating volcanic rocks.
5.Unwind and Reflect: Breakfast on the Beach
After the
sunrise spectacle and wildlife encounter, we invite you to unwind and reflect
with breakfast. Enjoy a delicious meal as you absorb the tranquillity of the
morning, surrounded by the beauty of Cape Hillsborough.
Join Driftwood Tours for a Sunrise Encounter like no other, where the first
light of day brings Kangaroos and Wallabies to the shores of Cape Hillsborough.
This enchanting experience is a celebration of dawn, wildlife, and the
unspoiled beauty of one of Australia's most iconic coastal settings.

WINNER-GOLD Best New Tour Business 2023 Whitsunday Tourism Awards.
Minimum 3 people Weather permitting

Operates- February to November