The Classic Rocks Historical Guided Tour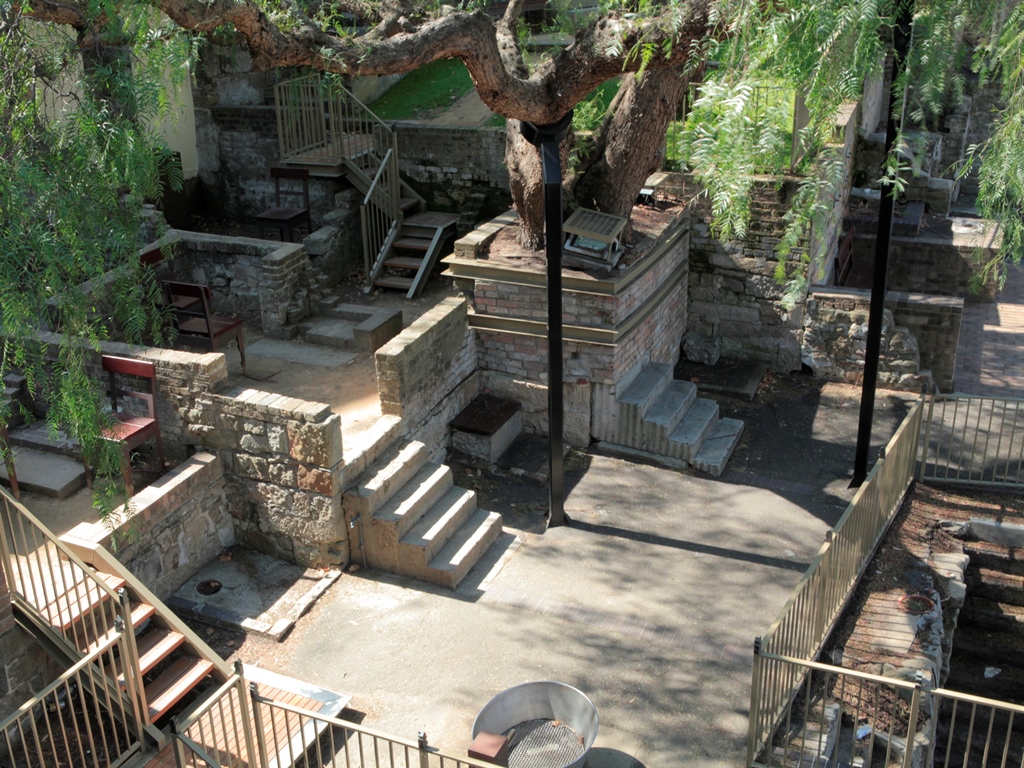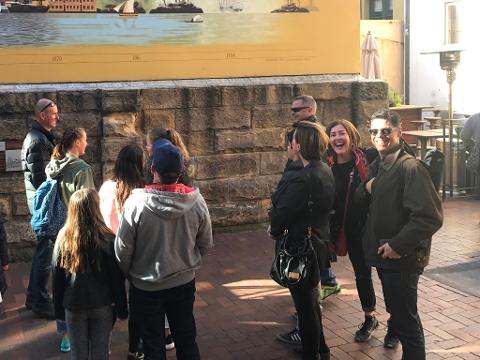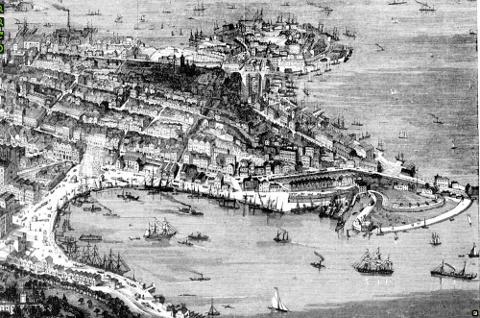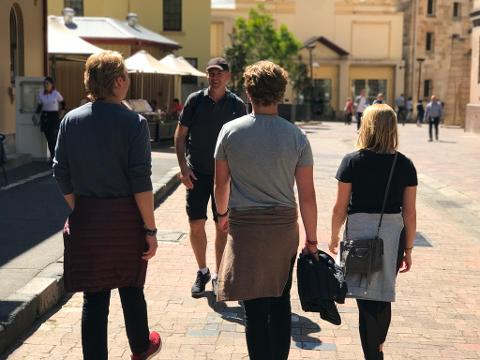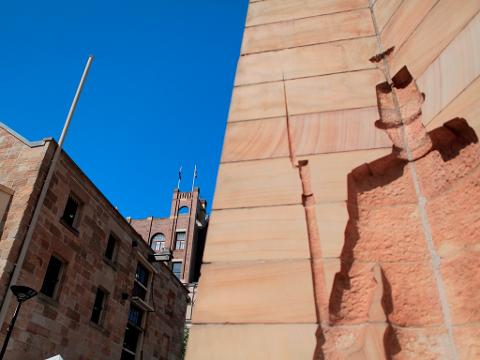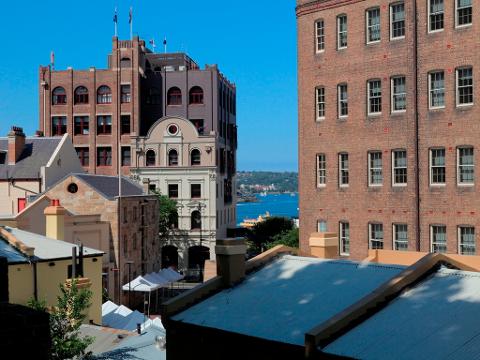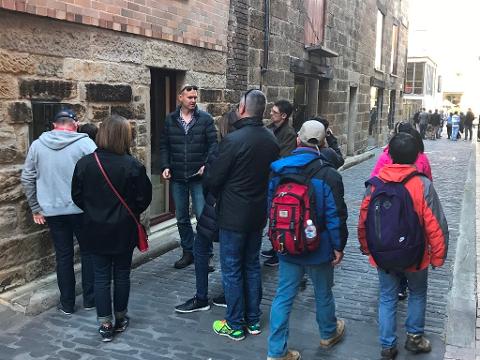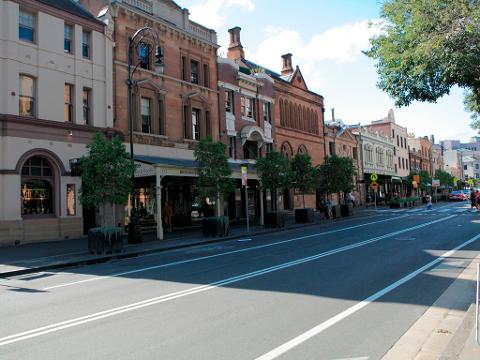 Duration: 2 Hours (approx.)
Location: The Rocks, Sydney, NSW
Product code: Walk 8
The Classic Rocks Historical Guided Walking Tour.
Stroll through Sydney's oldest neighbourhood, home to historical sites, restored colonial architecture and Sydney's oldest pubs. Visit the place where the First Fleet came ashore and learn about these tough men and women who forged new lives through the adversity and starvation that the new colony was facing.
Hear about former convicts who became great men, and by contrast the cruel and corrupt methods of the military corps, whose greed and selfish ways infiltrated the administration of the early Governors until the colony was rife with drunkenness, gambling and crime.

Learn about the first Australians – the Cadigal people who lived in this area for over 20,000 years prior to European settlement. Challenge your thoughts on the significance of Australia Day and whether you think it should be a celebrated National Holiday.
This tour is about the people and places of old Sydney, those who struggled through adversity and paved the way for the diverse and culturally rich city we live in today.
The Walk:
Starting at Circular Quay, we will walk and talk our way through the streets and alleys of The Rocks, and will also stop for a break when it's convenient. There are plenty of coffee shops and pubs along the way, depending on your preference! We will finish up back on the harbour next to Circular Quay where you can catch a ferry or train. There are also many places we can recommend to stop for a drink or for dining your afternoon away if you would like to stay on in the area.


Optional extra:
Finish up at the Sydney Harbour Bridge Pylon Lookout for not only spectacular views, but a history of the construction of the Harbour Bridge. See displays, models and exhibits as you climb the 200 easy stairs to the top of the southern pylon, where you will enjoy 360 degree views around Sydney Harbour. This add-on is highly recommended, and is a great way to finish the tour! You can add this to your order during the booking process.


Bookings:
Please book and pay online, you will receive an email confirming your booking, and also a reminder before the tour.
If you would like a different start time or have any special requests, please get in touch as we can easily customize our walks to suit your requirements.
Our child rate applies to children and teenagers up to and including 17 years - many children will likely find this tour very interesting, however this tour is not recommended for children under 10 years of age.
Our maximum group size for this walk is 16 people, and no minimum - we will still tour with just one guest!
This walk can also be easily adapted for people in wheelchairs, please let us know in advance by phone or email if you have any special requirements.


Tour Details:
Duration is 2 hours
Distance is approx 2km [1.25 Miles]

Meeting point is in front of the Museum of Contemporary Art (MCA) the side facing Circular Quay (find your guide in front of the big arrow - you will know it when you see it!)
Finish point is at Cadmans Cottage, just behind the Overseas Passenger Terminal - where the cruise ships dock.
There are plenty of toilets in the area for comfort stops when required


What to bring:

This tour operates in all weather conditions, there are many places to shelter along the way if the weather isn't so nice but remember to bring a jacket or raincoat.
Wear comfortable shoes suitable for walking outdoors - high heels are NOT recommended!
Wear a hat and sunscreen if it is sunny
Wear a jacket if it is cooler
Bring a water bottle if you like - there are also plenty of places to stop along the way for refreshments if required
Don't bring your luggage with you, this won't be practical. Let us know before the walk if you need to store your bags and we can help you with this.


Questions, comments or special requests:

Please email
info@sydneywalks.com.au
at any time of day, or phone during daylight hours Sydney time (02) 9188 7885 and we will do our very best to accommodate your needs.