Willie Creek Pearl Farm Tour - Drive Yourself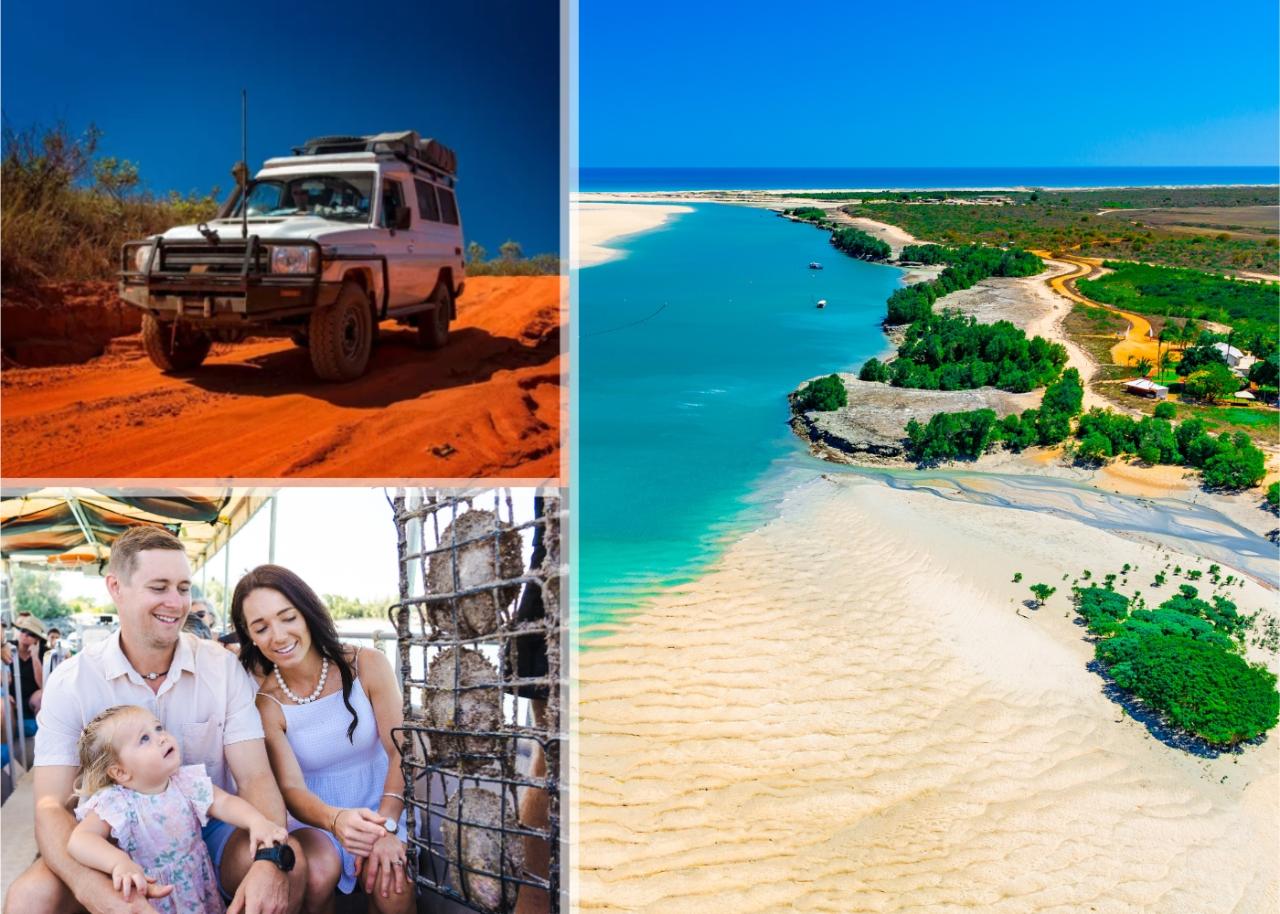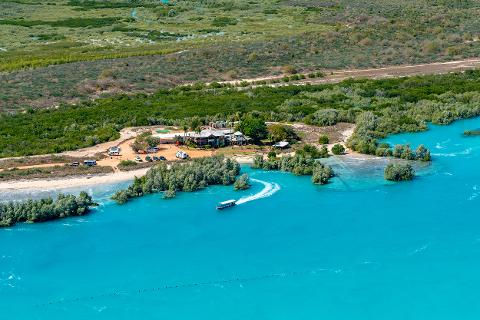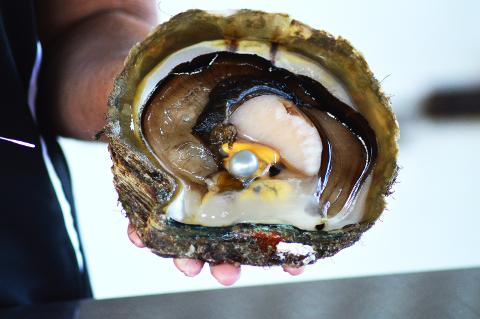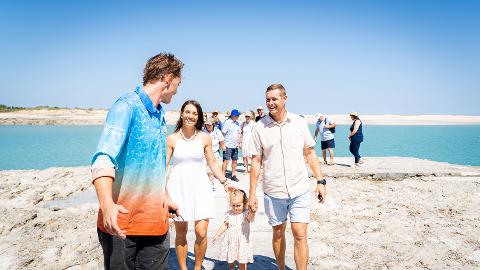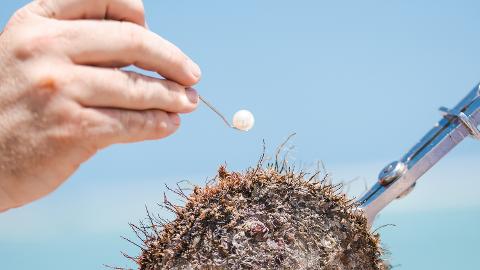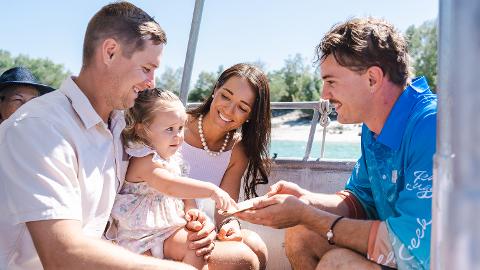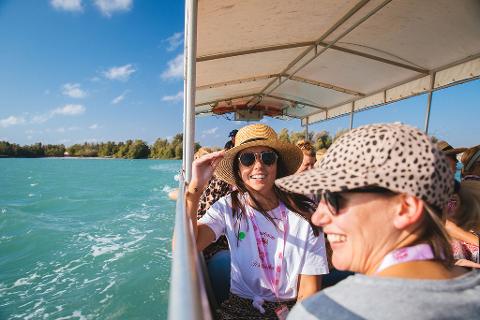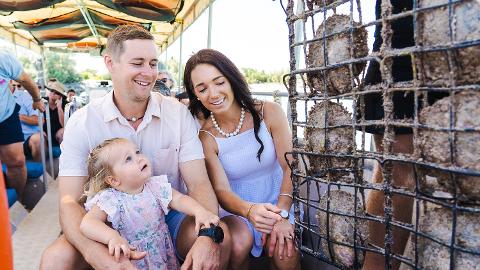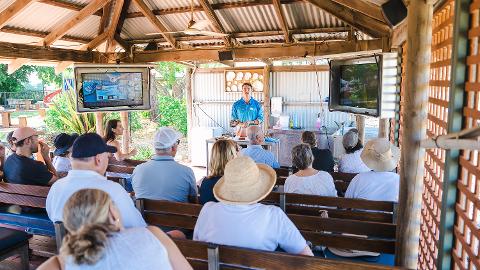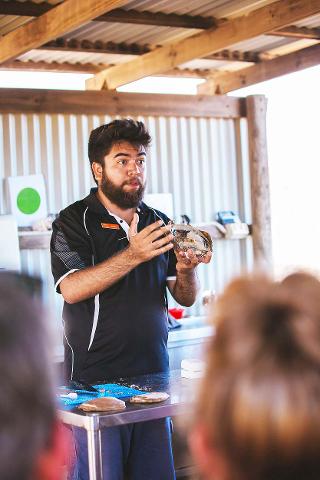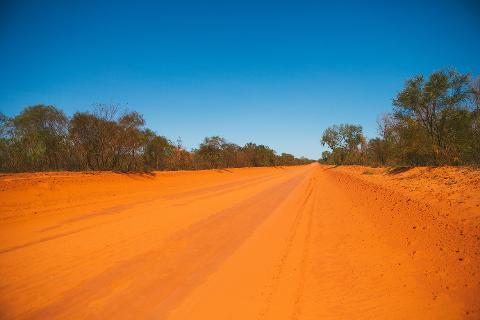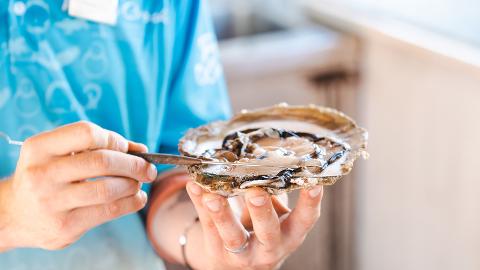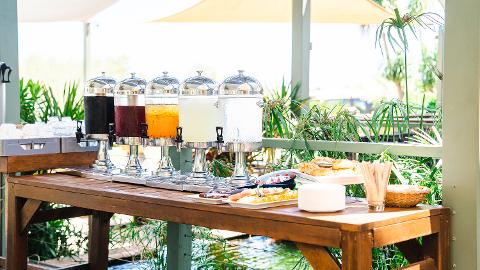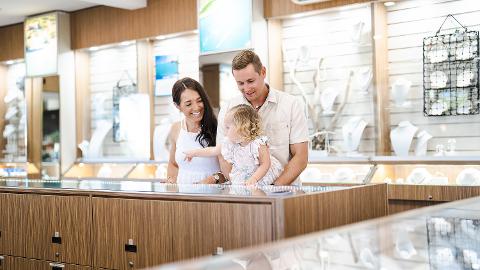 Duration: 3 Hours (approx.)
Location: WATERBANK, WA
Product code: WCPFTSD
Join us on the multi-award winning Willie Creek Pearl Farm tour and gain a unique insight into the fascinating process of modern pearl farming, from shell to showroom. See the inner workings of an operating commercial pearl farm and discover exactly what makes the perfect pearl. You will leave Willie Creek Pearl Farm as a pearling expert!
Located only 38kms north of Broome, join us and discover the journey of the Australian South Sea Pearl among the magnificent Kimberley landscape. This is a must-do experience for anyone visiting Broome!
The Tour Includes

1. Getting There Is Half The Fun
The journey to Willie Creek Pearl Farm is part of the experience. If you have your own transport, you may opt to make your own way to Willie Creek Pearl Farm. The journey includes travelling along un-sealed corrugated roads, so a 4WD is required.
2. Pearl Oyster Nursery
Learn about the intricate process of collecting and spawning Pinctada maxima oysters for producing pearls and how our commercial pearling team cares for the oysters. Pearling technicians are highly skilled and perform the delicate operations of seeding and harvesting from the pearl oyster nursery at Willie Creek Pearl Farm.
3. Cruise Willie Creek
Cruise the calm azure waters and view live oysters suspended in their natural environment amongst the spectacular native flora and fauna. In the calm waters of Willie Creek, view an oyster long-line in action where we have a smaller quota of oysters on display to show visitors first-hand what takes place at our open water sea leases. Soak up the stunning scenery as you cruise the crystal-clear waters of Willie Creek alongside the mangrove-lined banks, keeping an eye out for amazing wildlife including barramundi, brolgas and our resident saltwater crocodiles.
4. Refreshments at Harvest Café
Take a moment to relax and enjoy the stunning views from Harvest Café as you enjoy tour refreshments, including the famous homemade family-recipe damper.
5. Pearling Masterclass
Discover the journey of our Australian South Sea Pearls, from shell to showroom, in a fascinating masterclass that includes an exciting live pearl harvest presentation. Learn the complex anatomy of the Pinctada maxima oyster and how it forms nacre to create the world's finest pearls and how it differs from other pearls seen around the globe. See an oyster from Willie Creek Pearl Farm harvested to reveal the pearl two years in the making, with the value or quality of the pearl unknown until that very moment!
6. Visit our Showroom
Visit our stunning jewellery showroom to learn how to care for pearl jewellery and have fun trying on our fabulous pearls.
Need Assistance With Your Booking?
Contact our friendly tour bookings team on (08) 9192 0000 or tours@williecreekpearls.com.au for tour booking assistance.
*Concession is valid for those holding a current seniors or carers card, you may be requested to present the card at the start of the tour.
Total tour duration is approx 3 hours (Please allow for approximately 1 hour of travel each way).

**IMPORTANT INFORMATION FOR DRIVE-YOURSELF VISITORS**

The road to Willie Creek Pearl Farm is unsealed and we recommend using only a 4WD as the road condition can vary at certain times of the year, and from day to day, affecting the access to the Pearl Farm.
Unfortunately, we are not able to provide recovery services for you or your vehicle should you become stranded on the roads to Willie Creek, you travel at your own risk and we are not liable for any charges incurred by you in this event.
If you are unfamiliar with the area please phone our bookings office ahead of time on (08) 9192 0000 so we know when to expect you.
During the months of December through April, Broome experiences spectacular wet season storms. During this time you may be required to use our alternative blue track to access the Pearl Farm. Drive Yourself instructions and a map are provided upon booking via your confirmation email.