Finch Hatton/Eungella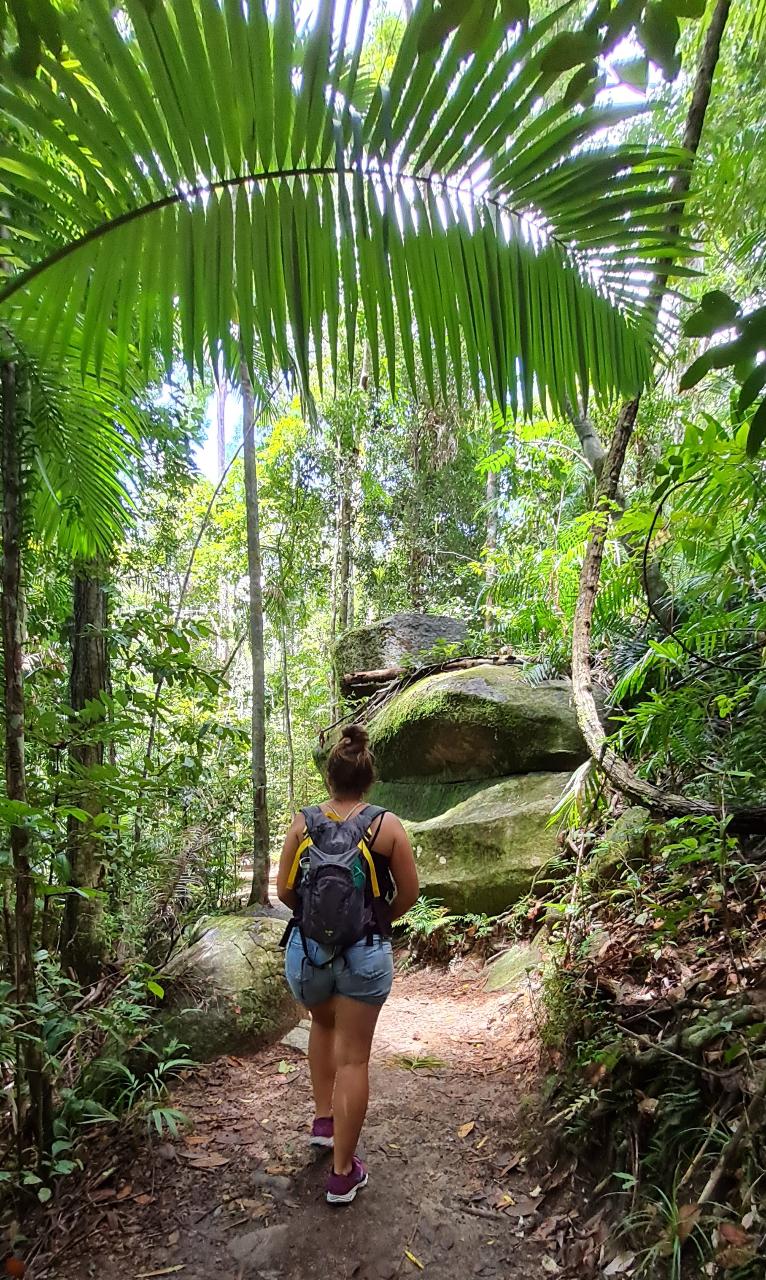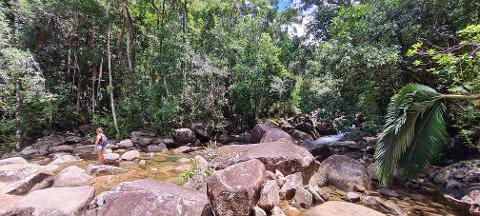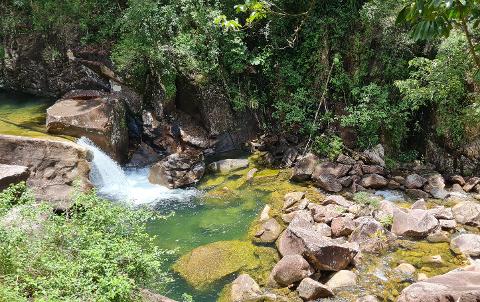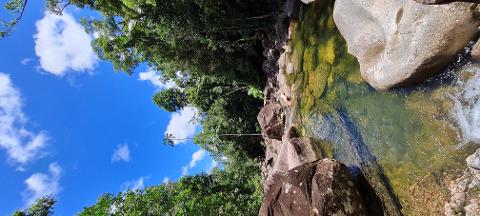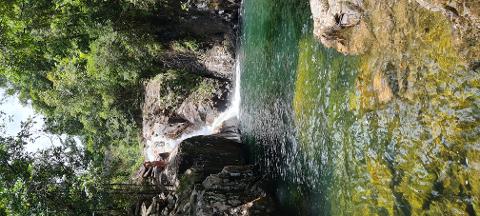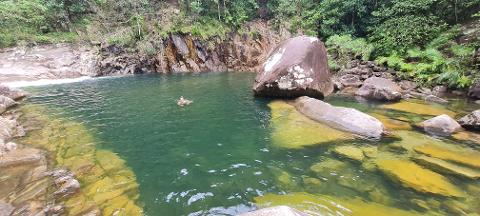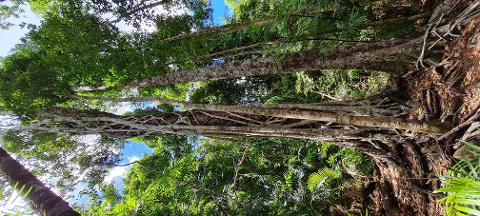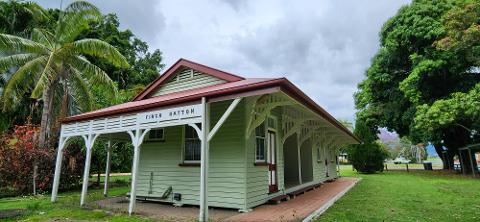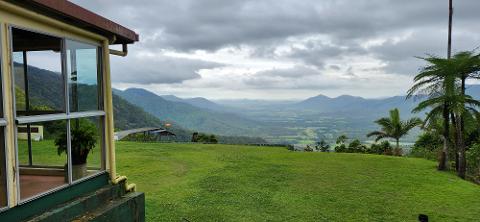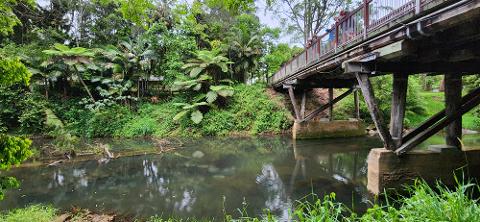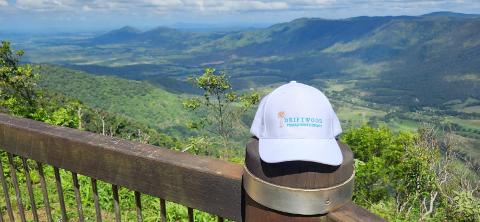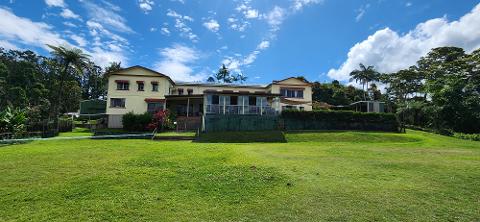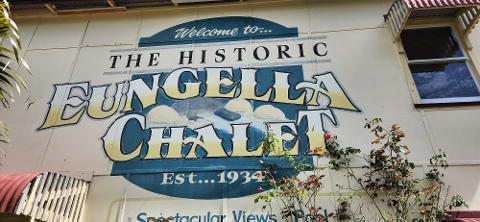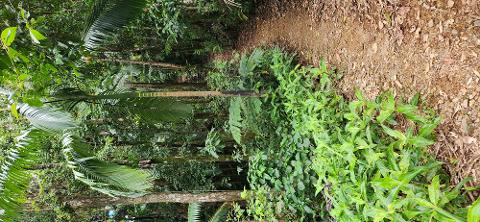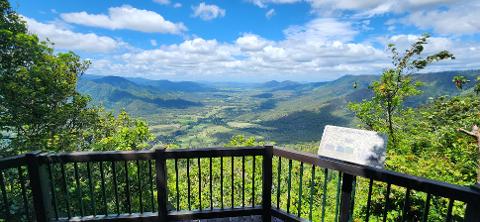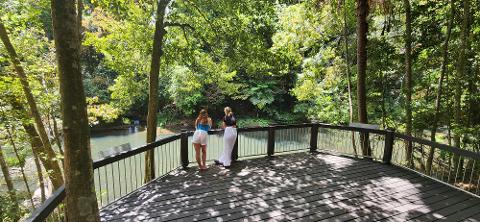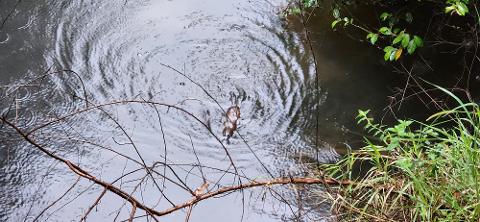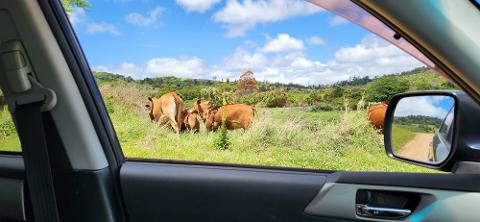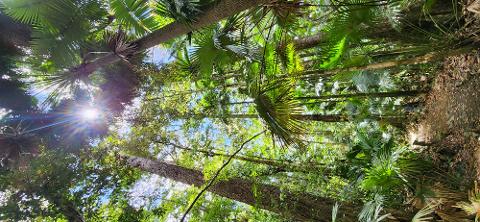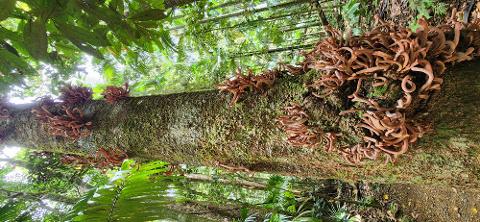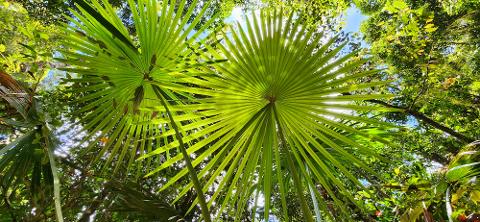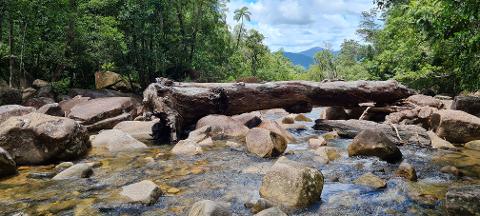 Duration: 9 Hours (approx.)
Location: Airlie Beach, Qld
Product code: P11GJZ
Venture Into Nature's Sanctuary: Driftwood Tours Whitsundays Explores Finch Hatton Gorge and Eungella
Introduction:
Embark on an awe-inspiring journey into the heart of Queensland's hinterland with Driftwood Tours Whitsundays. Join us as we unveil the natural wonders of Finch Hatton Gorge and the charming mountain village of Eungella—an adventure that promises lush rainforests, cascading waterfalls, and an escape into the serene beauty of the Whitsunday hinterland.
1. Finch Hatton Gorge: Nature's Symphony Unleashed
Our journey begins at Finch Hatton Gorge, a haven of biodiversity and natural beauty. Traverse rainforest trails that lead to captivating waterfalls, including the iconic Araluen and Wheel of Fire Falls. Our knowledgeable guides will share insights into the unique flora, fauna, and geological formations that make Finch Hatton Gorge a nature lover's paradise.
2. Refreshing Oasis: Cooling Waters and Rock Pools
Take a refreshing dip in the crystal-clear rock pools beneath the waterfalls of Finch Hatton Gorge. Allow the cool waters to rejuvenate your senses as you soak in the serene ambiance of this natural oasis. Our guides will ensure you make the most of this rejuvenating experience.
3. Eungella: Mountain Village Charm
As we ascend to the picturesque mountain village of Eungella, be captivated by the charm of this quaint settlement. Perched on the Clarke Range, Eungella offers stunning views of the Pioneer Valley below. Stroll through the village, explore local cafes, and relish the mountain air in this idyllic setting.
4. Platypus Paradise: Unique Wildlife Encounters
Eungella is renowned for its platypus viewing opportunities. Join us for a visit to the Broken River, where you can witness these elusive creatures in their natural habitat. Our guides will share fascinating facts about platypus behavior and the conservation efforts that make Eungella a critical sanctuary for these unique Australian animals.
5. Scenic Lookouts: Panoramic Vistas
Discover Eungella's panoramic lookouts, offering breathtaking views of the surrounding landscapes. Capture the beauty of the Pioneer Valley, Clarke Range, and the Whitsunday region below. These scenic viewpoints provide the perfect backdrop for reflection and the creation of lasting memories.
6. Booking Your Hinterland Adventure: Nature's Embrace Awaits
Booking your adventure with Driftwood Tours Whitsundays is the first step to immersing yourself in the enchanting landscapes of Finch Hatton Gorge and Eungella. Visit our website or contact our team, and let us guide you through a journey where nature's embrace unfolds in every step of your hinterland adventure.
Conclusion:
Driftwood Tours Whitsundays invites you to venture into the hidden gems of Finch Hatton Gorge and Eungella. From cascading waterfalls to charming mountain villages, this adventure promises an escape into the serene beauty of the Whitsunday hinterland. Join us for a journey where nature's embrace awaits at every turn.
. MODERATE FITNESS IS REQUIRED Walking for 30 mins. AGES 8+