Half Day Freediving Training and Fun Boat Dive from Sorrento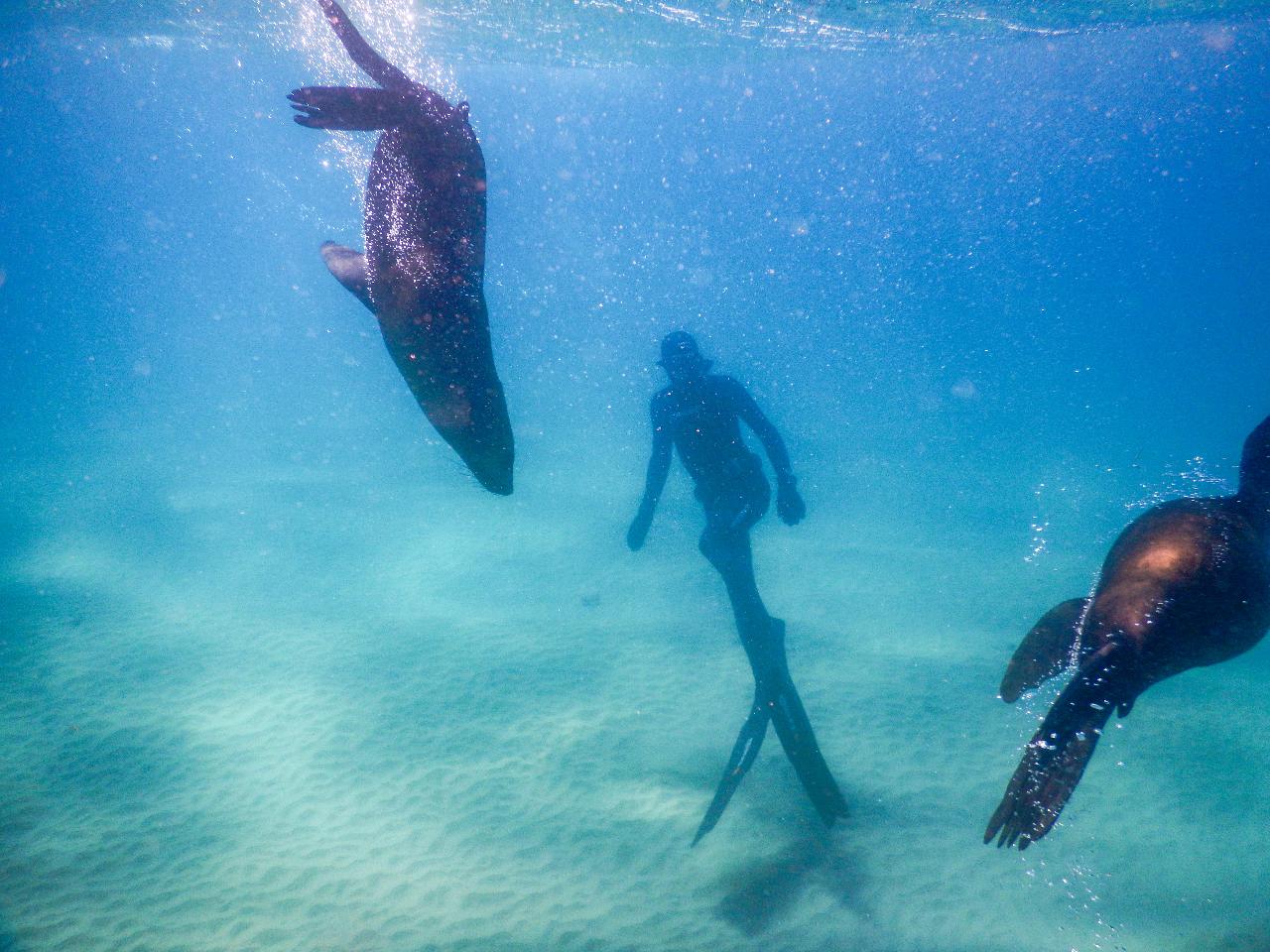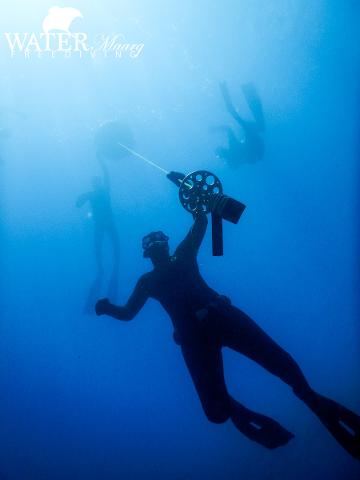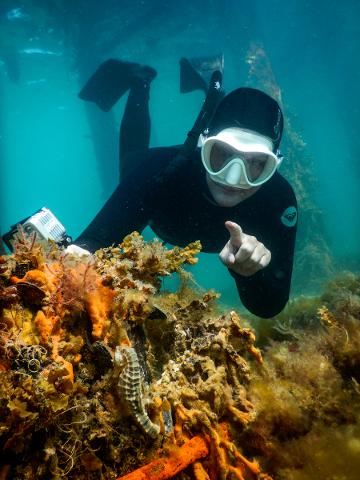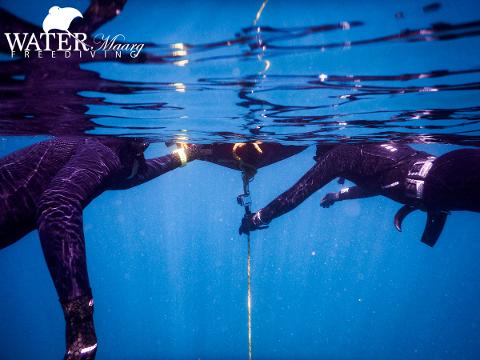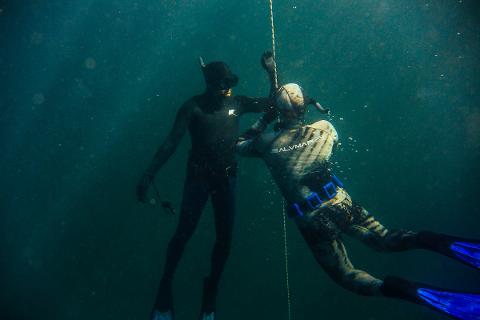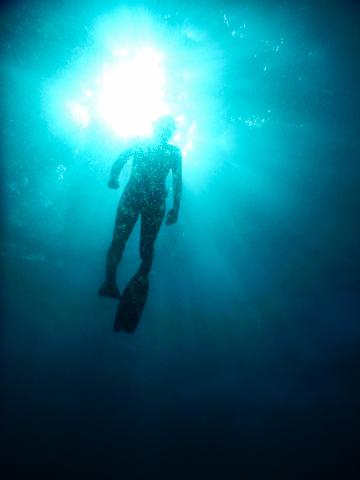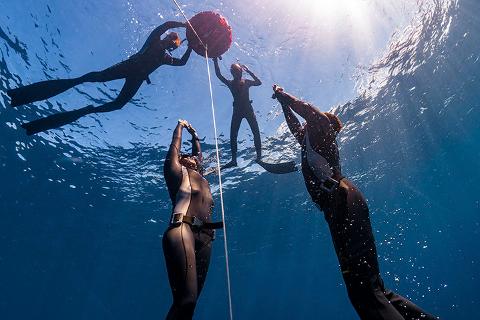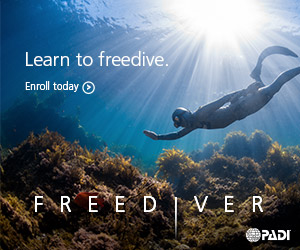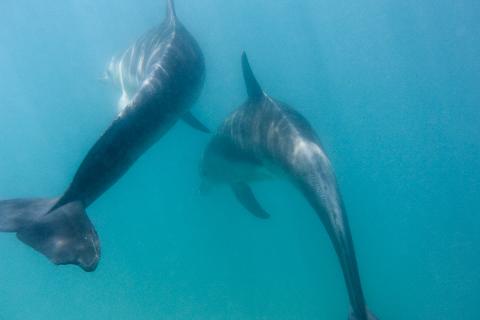 Varighed: 4 Timer (Ca.)
Sted: Sorrento, VIC
Produkt kode: 3H-PFTD-TR
Free yourself freediving in the azure Mornington Peninsula waters as a certified freediver on a line-dive coaching session, including fun swimming with seals, unique temperate fish, and even the opportunity to immerse with dolphins.

Enhance your freediving on this boutique half-day line-diving training dive for just six guests.
Ideal for freedivers who have successfully completed a PADI Basic Freediver course or similarly certified freedivers wishing to develop their skills and technique (eg Apnea Academy Discovery, AIDA 1*, SSI Basic Freediving). The freediving training boat dive excursions are focused on providing line-diving training in a range of conditions to develop you to new levels in comfort and strength. Dive with a professional instructor to shape your individual development and achieve your PADI Freediver level one certification.
Caters to freedivers from all recognised agencies (PADI Freediver, Apnea Academy, SSI etc) with each voyage targeting local dive locations and appropriate depth.
During the sessions participants are constantly monitored for safety by a dedicated instructor who will, in turn, also be able to give valuable tips for those who want to improve equalisation, the freediver trim, freefall, constant weight and free immersion.

Training & Fun Dive Highlights:
Fun and friendly small group freediving tour for certified freedivers (Minimum certification applies)
Explore the temperate waters of the Great Southern Reef and swim eye-to-eye with Australian Fur Seals, vibrant fish and colourful swaying kelp
Enjoy the opportunity to immerse with dolphins if encountered during the tour*
Professional line-diving coaching and individual tips by qualified PADI Freediver instructor
Personalised approach for greater confidence and refinement of technique
Limited to six guests for the best fun and relaxed environment
Enjoy the benefit of local expertise and adaptation for a range of freediving conditions

Terms & Conditions:

Tours depart from Sorrento Pier
All guests must hold and provide evidence of a valid and recognised current freediving certification (eg PADI Basic Freediver, AIDA 1*, Molchanov Wave 1 or Lap 1, SSI Basic Freediver, Apnea Academy First Level)
All guests must be minimum 16 years of age
You must provide your own freediving equipment, including minimum 5mm wetsuit, mask, fins, snorkel and weightbelt
Please arrive 25 minutes before departure time to ensure you have enough time to check in, dress in your wetsuit and receive your snorkelling equipment

Please dress comfortably and warmly
Please bring swimmers, a towel, a hat, sunglasses and your own re-usable water bottle

Guests must have moderate swimming skills as a minimum. Training dives do not cater for people with no swimming ability. The Captain retains the right to refuse passage

Guests with back, neck, shoulder or heart conditions, those who are pregnant or who have injuries/conditions that may cause a risk to their health are advised to not do these tours, or do so at their own risk
All participants will be required to complete a health questionnaire prior to diving
Some pre-existing medical conditions (eg asthma, heart conditions, etc) may prevent you from diving, please consult your doctor
Sea conditions can be unpredictable at times, this may cause physical injury, psychological stress or motion sickness
Tours are rarely cancelled, the experience provider will reschedule your tour only in the case of severe weather which would make the tour unsafe
Subject to minimum numbers and may be rescheduled if minimum numbers are not met
*Dolphin interactions are conducted in line with Victorian Government and Wildlife regulations however sightings and interactions are not guaranteed as they are wild animals and a protected species
The supplier reserves the right to substitute the vessel and / or change the day's itinerary without notice