Jabiru 60 Minute Scenic Tour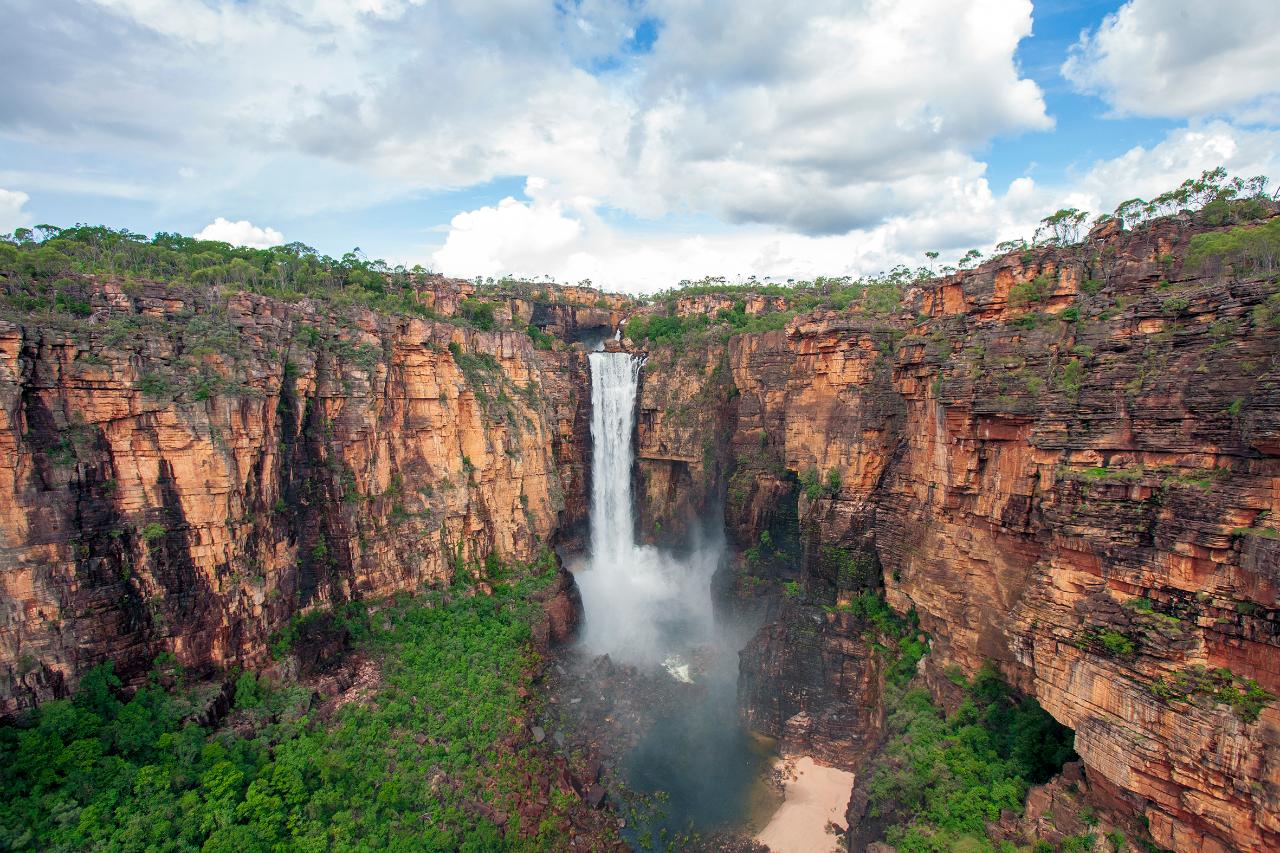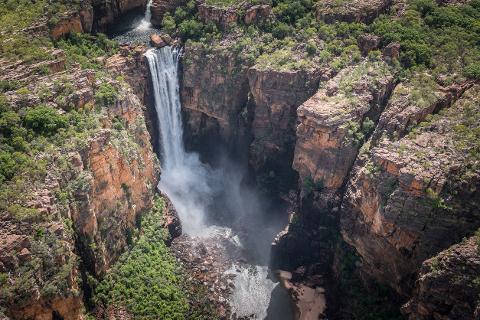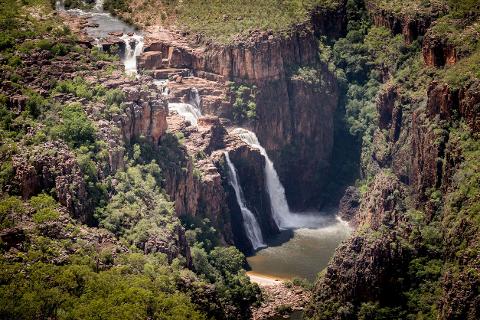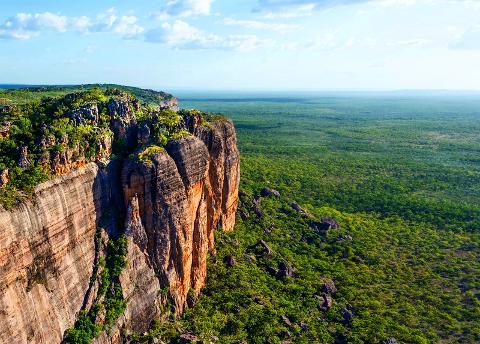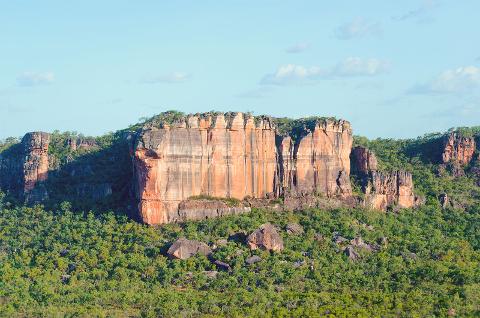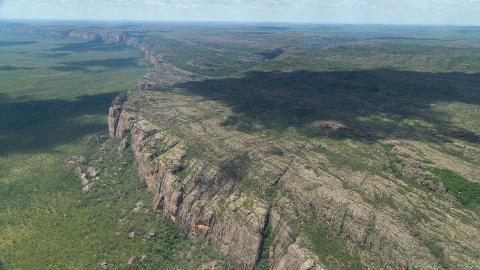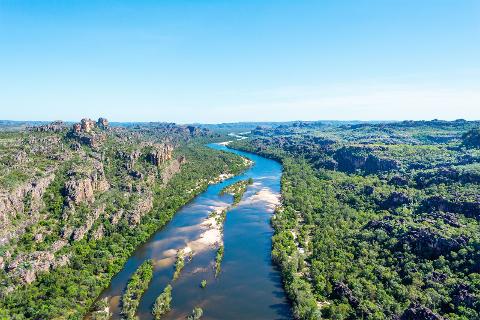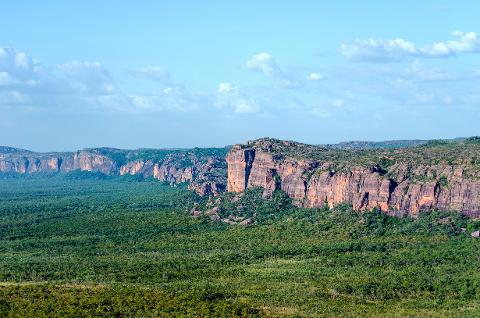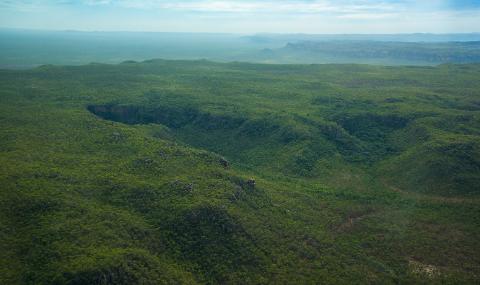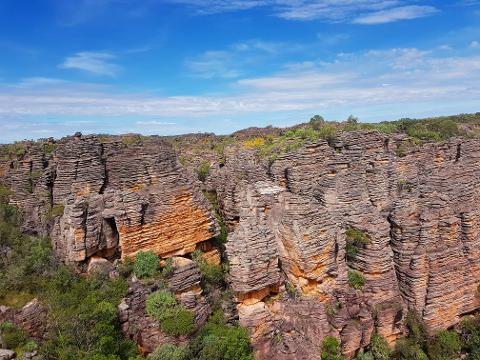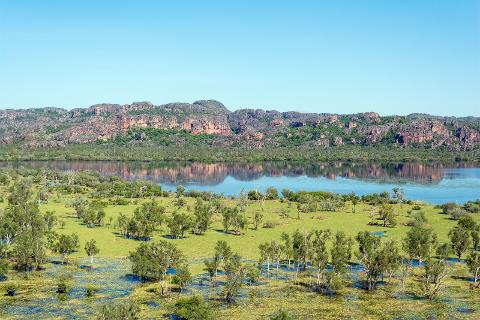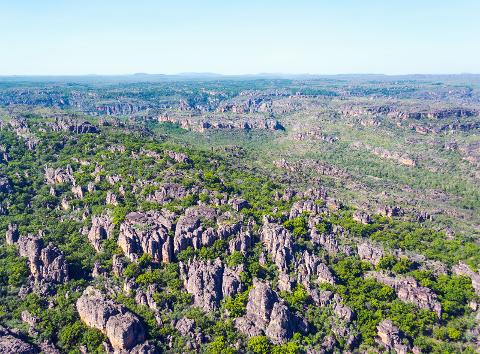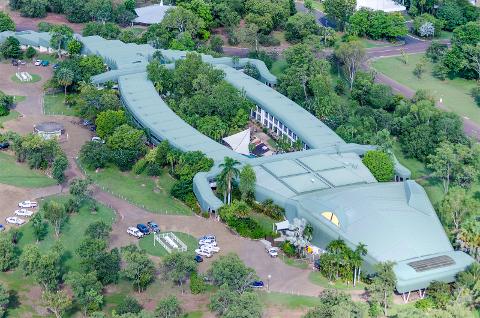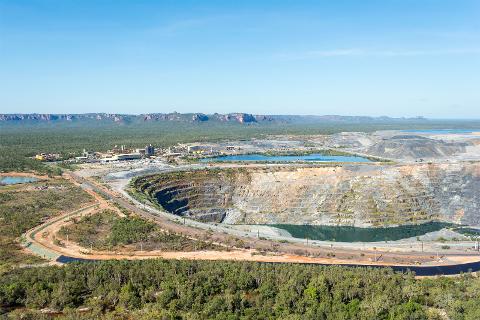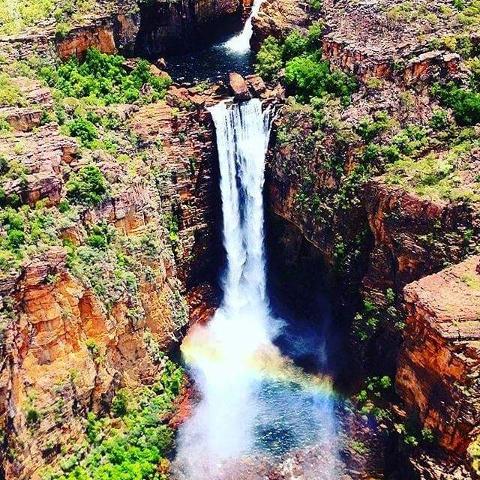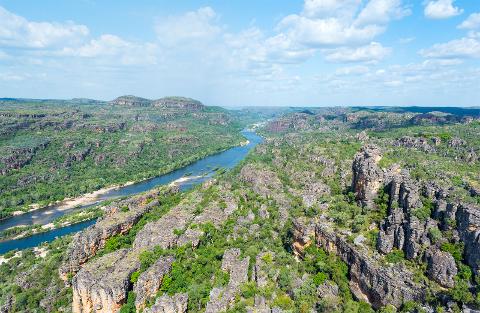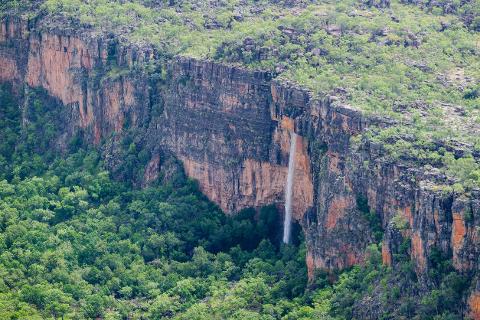 Duration: 60 Minutes (approx.)
Location: Jabiru, NT
Product code: 60min JAB1
Enjoy aeriel views over the World Heritage Listed Kakadu National Park on a 60 minute scenic flight departing from Jabiru.
With a guaranteed window seat on all our flights, sit back and take in the majesty of Australia's largest National Park whilst absorbing the informative live and recorded commentary.
Kakadu enjoys two major climatic
seasons, the "Wet" and the "Dry" season. The 60 minute
flight takes two different flight paths depending on the time of year you
choose to fly:
Wet Season - (approx December - May) :
Departing
Jabiru track south from the airport over the township of Jabiru. The famous
Crocodile hotel can be seen in full glory from above! Witness remarkable
ecosystems as you fly over savannah woodlands, tidal flats, and majestic
wetlands until ultimately revealing the dramatic towering sandstone escarpment.
The plateau's edge has stood sentry over Kakadu's lowlands for over 140 million
years. Fly across the spectacular Mt Brockman as you head along the ancient
coastline for a bird's eye view of the Burrungkuy (Nourlangie) rock art site.
Once lapped
by ancient seas, the edge of the escarpment is rushing past, deep narrow gorges
and prehistoric sea cliffs surround you. Look ahead as you spot a smoke-like
mist; in its full wet-season magnificence, the prominent Jim Jim and Twin Falls
comes into view. Water is thundering over the escarpment and surging into Jim
Jim Creek below. After looping around the falls on both the left and right side
of the aircraft, you take a last glimpse of the thundering falls. Cross
through the twisting landscape of Deaf Adder Gorge and witness the many
secluded waterfalls scattered amid monsoonal forests before taking in the
unique two-tier cascade of Double Falls. Traverse the ancient foreshore as you
fly over '' before exposing the cliff face of Namarrkondjahdjam (Lightning
Dreaming). Head over tea-tree scrub and
mangrove-fringed mudflats as the Jabiru township comes into view. Pass over the
now-closed Ranger Uranium Mine towards the town as as you return to the airport
with fascinating tales and a life-long memory.
Dry Season (approx June - November) Passing the Ranger

Uranium Mine across to Dinosaur Valley, fly through Upper East Alligator
Valley viewing deep fault lines, view the outliers created from erosion, then
follow the twists and turns of the stunning East Alligator
River. Don't be surprised to see salt water crocodiles sunning on the banks
of the river. Turning home, we fly over the mosaic Magela
floodplains, with one last view of Jabiru Town to see the famous
Crocodile Hotel.




**Please note that commencement and termination of Wet & Dry seasons are determined by the weather. If you are visiting in a transitional period E.G November/ May and you have your heart set on a certain flight path, it is best to contact the Kakadu team direct to confirm which flight path we are operating.